Five of the last six Minnesota Wild home games have gone to overtime.
Up the hill from the Xcel Energy Center, the same ratio would be the case if extra time is needed to complete this year's legislative session.
If that occurs it would be the fourth straight time and fifth in six budget-setting years a special session is needed for legislators to complete their work. Minnesota has the nation's only divided state government.
With a week to go before the constitutionally mandated adjournment date, optimism wanes every hour that conference committee budget targets are not agreed to by legislative leaders and Gov. Tim Walz on a roughly $52 billion budget for the upcoming biennium.
House Speaker Melissa Hortman (DFL-Brooklyn Park) and Senate Majority Leader Paul Gazelka (R-East Gull Lake) previously set a May 7 deadline to provide conference committee budget targets. It would have likely provided ample time for nonpartisan legislative staff to prepare and proof negotiated bills, some of which will be many hundreds of pages.
But the deadline came and went with no agreement.
Exchanges between the House and governor took place over the weekend, Gazelka said during Monday's Senate Floor session. "I think people are putting their best foot forward as we try to navigate through."
Two key facets may still be in play: Senate Republicans want changes to the governor's peacetime emergency powers and how to spend — and who gets to spend — $2.8 billion in federal aid coming to the state government. Once session ends, Walz controls of how those dollars get spent.
"I don't know that we have complete guidance yet on the federal stimulus money and how it can be spent. They think anytime, but that makes it a little bit trickier as we try to navigate through," Gazelka said.
Many conference committees have adopted same and similar language, but the heavy lifting and offer swapping has not begun.
"There's a significant part of this bill that we really can't begin to negotiate until we know what those targets are," Rep. Alice Hausman (DFL-St. Paul) said Monday. She co-chairs the housing finance and policy conference committee with Sen. Rich Draheim (R-Madison Lake).
"We're kind of at a standstill until we get those targets," he added.
Rep. Michael Nelson (DFL-Brooklyn Park) co-chairs the state government finance conference committee. What he said Monday is a common refrain for conferees across the legislative spectrum. "I'm anxiously awaiting our target. I know they're part of the global agreement. They're still having discussions."
"Sounds like we'll be burning the midnight oil later this week," said Rep. Jim Nash (R-Waconia).
Sen. David Tomassoni (I-Chisholm) is satisfied with the work higher education conferees have done so far and indicated he does not intend to formally call a meeting until they have an agreed-upon budget.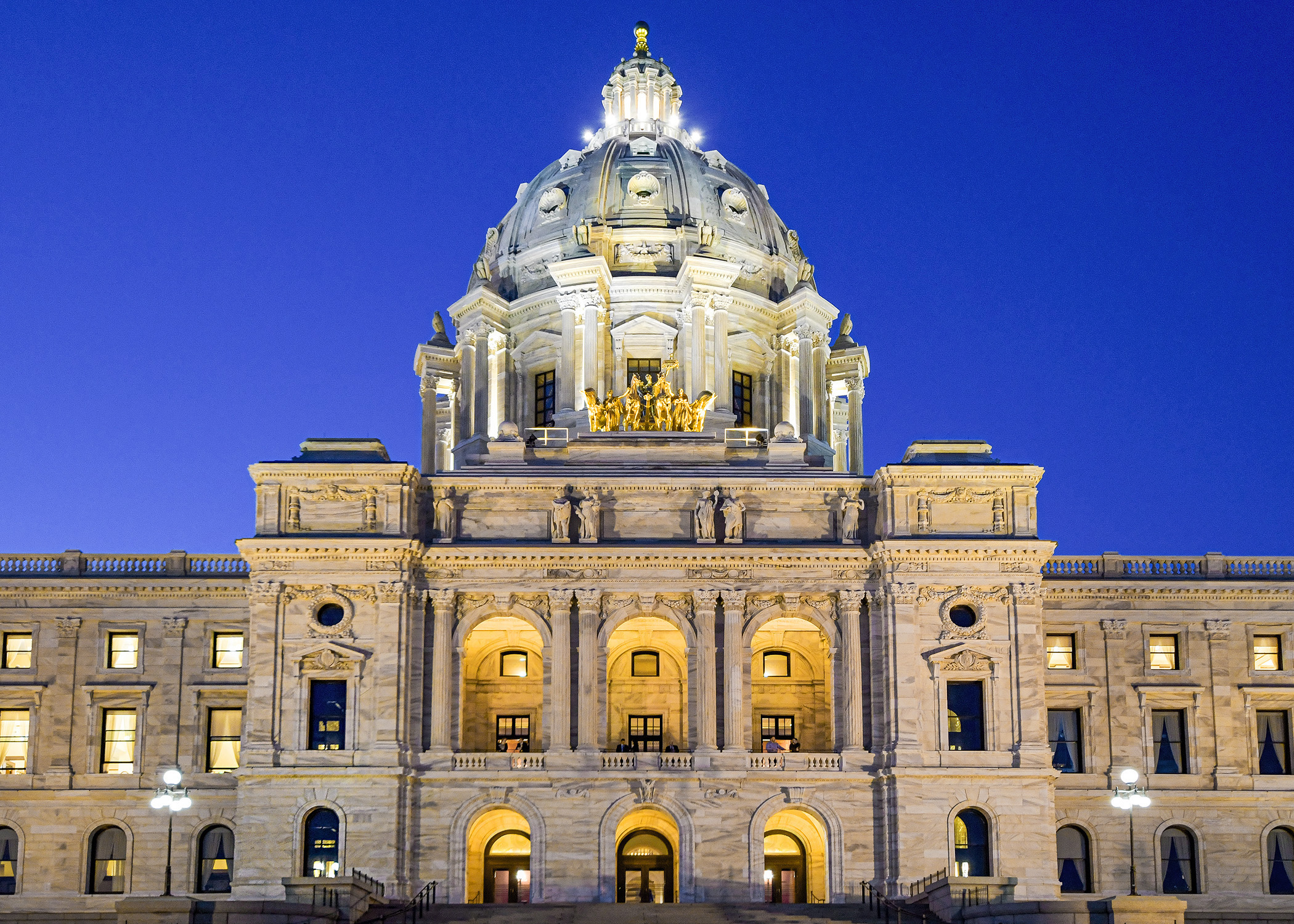 If the Legislature requires a special session to finish its work, it would be the fourth straight time and fifth in six budget-setting years. House Photography file photo
"I don't think that us just sitting in a conference committee and talking more about it will get us anywhere," he said. "Once we get a target, I think we'll be able to move rather quickly." 
Rep. Connie Bernardy (DFL-New Brighton), the House higher education committee chair, agrees progress has been made, but is hopeful they'll be able to reach more agreements before targets are released.   
Rep. Frank Hornstein (DFL-Mpls) said he and Sen. Scott Newman (R-Hutchinson) have discussed transportation provisions for which they believe agreement can be reached. "We anticipate those conversations continuing throughout the week. We want to set things up so that we've had at least some preliminary work done on budget items prior to when we get our budget targets. There's still a little uncertainty about when that will take place."
Sans an agreement by next Monday, legislators would still have a bit more than six weeks to craft a 2022-23 biennial budget to avoid a full or partial state government shutdown starting July 1. Partial shutdowns took place in 2005 and 2011.
However, with Walz expected to extend his emergency powers for another month, legislators would likely return for a special session in mid-June.
And remember the state has a projected $1.6 billion surplus. Should those dollars be returned to Minnesotans, spent on something new or provide a one-time infusion into different things?
What about a bonding bill? A $1.03 billion House bill awaits floor action, while the Senate committee is advocating for a much smaller bill focused upon necessary technical and language corrections to projects approved in the 2020 bonding law.
Here's a look at some of the outstanding issues in various conference committees:
— Session Daily staff Jon Mohr, Nate Gotlieb, Rob Hubbard, Rachel Kats and Tim Walker contributed to this story.