An $18.8 billion omnibus health and human services bill that aims to improve the lives of Minnesotans across the state has been sent to the governor.
"This is I would say the best HHS bill that we've seen in a generation," said Rep. Tina Liebling (DFL-Rochester), who sponsors SSHF33 with Sen. Michelle Benson (R-Ham Lake). "This is a bill that is going to do so well for Minnesotans."
Passed, as amended, 62-4 by the Senate, the House repassed the bill 69-56 late Saturday.
What makes it the best?
"One of the banners is going to be what this does for families and children," Liebling said.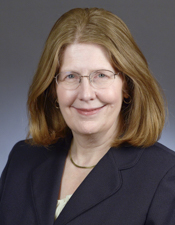 Rep. Tina Liebling
She listed dozens of examples, including extended postpartum coverage under Medical Assistance from 60 days to 12 months; the "Dignity in Pregnancy and Childbirth Act," which includes a few provisions intended to address and better understand disparities in maternal and infant morbidity and mortality; expanded lead risk assessment; better preventive care under Medical Assistance; new benefits for children with severe asthma under Medical Assistance; expanding Medical Assistance dental coverage to include coverage of nonsurgical treatment for periodontal disease; tobacco/vaping prevention; expanding telehealth; and requiring Medical Assistance to cover weight loss drugs.
"The best investments we can make are in our people," Liebling said.
"I'm particularly proud of our work to expand affordable child care access, make historic investments in home and community-based services to help individuals live independently, increase compensation for personal care attendants, and put in place a long-term path to help low-income Minnesotans have greater economic security," Rep. Jennifer Schultz (DFL-Duluth), chair of the House Human Services Finance and Policy Committee, said in a statement.
Of the bill total, $16.6 billion would come from the General Fund.
The bill would fund the Health and Human Services departments using a combination of state funds and $584.3 million in federal money from the Temporary Assistance for Needy Families block grant program.
The majority of the appropriations would go to the Department of Human Services, at $18.1 billion, with $566.7 million being proposed to fund the Department of Health. Other state programs, agencies and boards that would be funded by the bill include health-related boards such as the Board of Dentistry, Board of Nursing, Board of Medical Practice and Emergency Medical Services Regulatory Board.
[MORE: View a summary of the provisions and the change spreadsheet]
Rep. Pat Garofalo (R-Farmington) called the bill "Spendosaurus Rex."
"There is no revenue stream to the state of Minnesota that is growing as fast as the spending in this bill," he said. "Certainly, the federal money that is helicoptered in is going to paper over some of those costs, but this is a fiscally irresponsible act. … It spends us into oblivion, it spends us into bankruptcy."
Rep. Tony Albright (R-Prior Lake) rhetorically asked what kind of expectations this bill sets for future years.
"(It) will raise health care costs for thousands of individuals, you're going to reduce the number of choices that those people have, and you're going to destabilize the health insurance that people have been relying on and look to rely on when they need it the most."
Notable priority provisions in the bill include:
providing a one-time $435 payment to low-income families in the Minnesota Family Investment Program;
providing MFIP recipients with an annual cost-of-living increase and an additional $50 per month housing benefit;
providing MA coverage for treatment, testing, and vaccination for COVID-19 as required under the American Rescue Plan;
establishing a grant program to expand access to licensed family child care providers or licensed child care centers for children with disabilities;
requiring obstetric care and birth centers to make available continuing education on anti-racism and implicit bias for staff who care for pregnant or postpartum patients; and
increasing wages for personal care attendants and home care providers.
A mostly noncontroversial policy-only omnibus health and human services law was enacted during the regular legislative session.
— Session Daily Editor Mike Cook contributed to this story.