The $1.6 billion omnibus employment and economic development bill is the latest measure going to Gov. Tim Walz.
On a 71-62 vote Tuesday, the House approved the conference committee report on SSHF1/SSSF9* and repassed the bill shortly after the Senate voted 51-15 to do the same.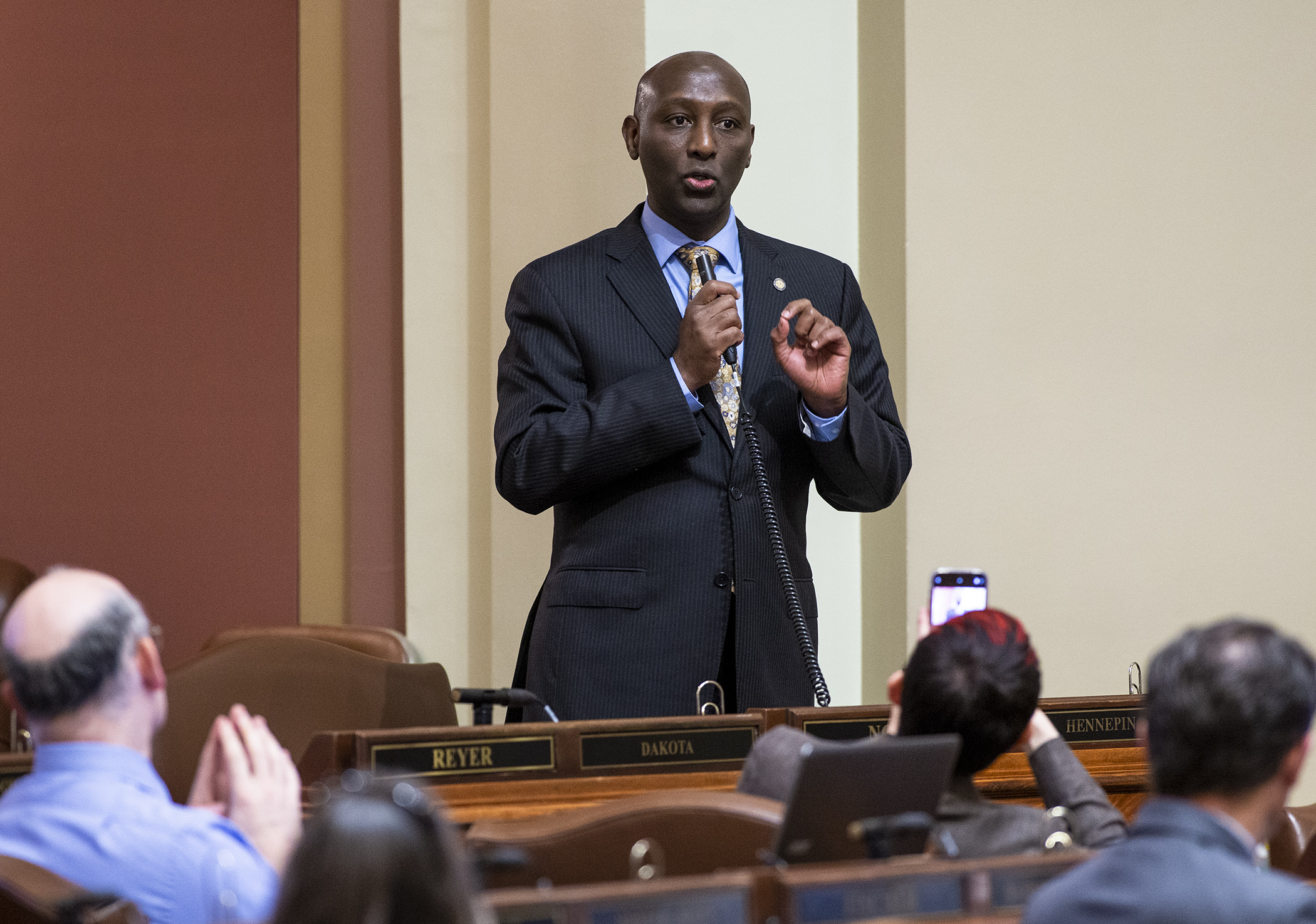 During the June 29 floor session, Rep. Mohamud Noor urges members to vote for the conference committee report on SSHF1/SSSF9*, the omnibus jobs and economic development bill. The bill passed 71-62 and was sent to the governor. Photo by Paul Battaglia
Rep. Mohamud Noor (DFL-Mpls), who sponsors the bill with Sen. Eric Pratt (R-Prior Lake), said that although the report does include some new funding for businesses in Lake of the Woods County hurt by the COVID-19 pandemic, he was disappointed it did not include a House amendment that would have required skilled and trained contractor workforces at petroleum refineries. But he urged his House colleagues to vote for it anyway.
Walz must sign it before midnight Wednesday or the units of state government funded by the budget bill will be partially shut down.
They include the Department of Employment and Economic Development, Department of Labor and Industry, Bureau of Mediation Services, and Workers' Compensation Court of Appeals.