Metro Meals on Wheels could begin serving more needy veterans in the Twin Cities.
Sponsored by Rep. Heather Edelson (DFL-Edina), HF3036 would appropriate $468,000 in fiscal years 2023-24 to support home delivery of meals to veterans.
The bill, as amended, was laid over Wednesday by the House Labor, Industry, Veterans and Military Affairs Finance and Policy Committee for possible inclusion in an omnibus bill.
The companion, SF2933, is sponsored by Senate Minority Leader Melisa Lopez Franzen (DFL-Edina) and is awaiting action by the Senate Veterans and Military Affairs Finance and Policy Committee.
"We know that getting meals to people in their home actually helps keep them in their home," Edelson said. "This is just great way to do that."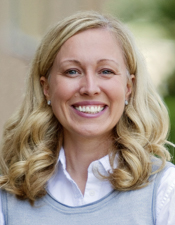 Rep. Heather Edelson
The bill would also provide support funding for Meals on Wheels member programs.
Metro Meals on Wheels includes 33 different Meals on Wheels programs, serving six counties in the Twin Cities and surrounding area.
Patrick Rowan, executive director of Metro Meals on Wheels, said the programs have seen a 50% increase in the people they serve since the beginning of the COVID-19 pandemic. The organization would work with the Department of Veterans Affairs to spotlight veterans in need of the program.
"We know that our veterans have a lot of the same needs that our older Americans do, whether that's different comorbidities or other conditions that they're dealing with, maybe a lower income or lack of connection to other folks in the community, or the ability to prepare their own meals," Rowan said.
Rep. Rob Ecklund (DFL-International Falls) said he's heard from Commissioner Larry Herke and Ben Johnson, the department's legislative director, and they believe the outreach of Meals on Wheels could coincide with the VA's suicide prevention efforts.
"A lot of times all veterans need is a personal contact," Ecklund said. "They will be able to help check in, find out if we have veterans in trouble, and they just think this is going to be good program overall going forward to help out with these different programs that MDVA is starting to set up."