To help Minnesotans obtain and maintain housing, some lawmakers seek to amend current statutes to increase protections against discrimination and alter eviction practices.
The House Judiciary Finance and Civil Law Committee approved four bills sponsored by Rep. Kaohly Vang Her (DFL-St. Paul) Thursday and referred them to the House Housing Finance and Policy Committee.
HF835, HF398 and HF399 were each approved by a 10-7 party-line vote. HF400 was approved 15-1.
The bills were included in last year's omnibus housing and finance bill, but did not make it into law.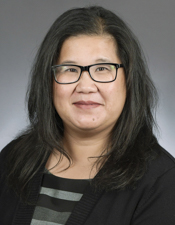 Rep. Kaohly Vang Her
Much of the conversation centered around HF835, which has no Senate companion. It would require landlords to provide written notice of possible eviction. Tenants would have 14 days to pay the amount owed or vacate the rental unit before the landlord could take action for an eviction.
The bill also would keep the eviction from public record until a court has made a final judgement. It includes new guidelines on eviction expungement and would amend the Minnesota Human Rights Act related to housing that individuals cannot be discriminated for receiving public assistance.
"For the landlords who already do this, these bills today will have no impact on them," Her said. "However, because landlords write the leases, there is an imbalance of power. To level out the playing field, the law, in addition to outlining the parameters for tenants and landlords, must also include specific rights and protections for tenants."
"There is a delicate balance between the tenant and landlord issues," Rep. Brian Johnson (R-Cambridge) said in regard to HF835. "We have to make sure each party has an equal footing. I think this bill might go too far."
HF398 would require landlords to provide heat at a minimum temperature of 68 degrees from Oct. 1-April 30; HF399 would restrict landlords from entering a rental unit between 8 a.m. and 8 p.m. and clarify that notice must be given 24 hours prior to entry; and HF400 would allow a tenant to terminate a lease early if the tenant is moving to certain types of medical facilities.
The companions, SF772, SF773 and SF767, each sponsored by Sen. Kari Dziedzic (DFL-Mpls), await action by the Senate Civil Law and Data Practices Policy Committee.