The dramatic rise in the number of car thefts, including carjackings, throughout the Twin Cities requires urgent action, says Rep. Kelly Moller (DFL-Shoreview), because they often involve violence and can lead to dangerous high-speed chases.
"These chases lead to a risk to public safety, risking the lives of innocent drivers who are on the road, the officers who are trying to stop these cars, and anybody in those stolen cars," she said.
Moller sponsors HF2910, which would permit law enforcement officers to attach a mobile tracking device to stolen vehicles without prior court approval if the owner of the vehicle either grants consent or reported to law enforcement that the vehicle was stolen.
The House Public Safety and Criminal Justice Reform Finance and Policy Committee approved the bill, as amended, 18-1 Thursday and sent it to the House Judiciary Finance and Civil Law Committee. There is currently no Senate companion, but Moller said Sen. Mark Johnson (R-East Grand Forks) would soon introduce a corresponding bill.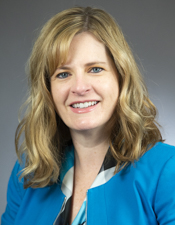 Rep. Kelly Moller
Undersheriff Mike Martin of the Ramsey County Sheriff's Office said there are several ways officers could attach a GPS tracking device to a stolen vehicle, including throwing a device with a sticky sponge-like covering. Or if a stolen vehicle is connected to companies such as OnStar, police could then contact the service to get access to the tracking data.
With a tracking device attached, Martin said law enforcement officers can forego dangerous high-speed pursuits and instead monitor the stolen vehicle's location, waiting until it is stopped before attempting an arrest.
Rep. Paul Novotny (R-Elk River) believes giving police these expanded tracking powers is a great way to reduce high-speed chases that can endanger innocent passengers unwillingly caught up in a carjacked vehicle, public bystanders, and police officers in pursuit.
"Being in a pursuit is one of the leading causes of deaths in law enforcement officers, and anything we can do to avoid that I think is important," he said.
The bill would require police to remove the tracking device if the vehicle is recovered and returned to the owner. Any tracking device evidence collected after the motor vehicle is returned to the owner would be inadmissible in court.
Moller successfully offered an amendment she said is the result of conversations with the Minnesota ACLU, which suggested limiting the expanded powers given to police to act in these situations without search warrants issued by judges.
The amendment specifies that when police place a tracking device on a vehicle, it must either be removed or disabled within 24 hours, unless a court order grants an extension.
Rich Neumeister, an open-government advocate and citizen-lobbyist, said the bill would likely violate the Fourth Amendment.
Over the last decade, a number of court decisions have made it clear that tracking devices could only be attached with a warrant supported by probable cause, or under a recognized exception to the warrant requirement, he said.
He cited two court cases – one in Minnesota and another in the U.S. Supreme Court – that he said indicate tracking vehicles without search warrants as proposed in the bill would violate Fourth Amendment protections against unreasonable searches and seizures by the government.
HF2910 is about stolen vehicles, Moller said, and those court cases involved vehicles where the owners were driving them or had given permission to another person to drive them.