Could Northfield go it alone? Could a small southern Minnesota city have its own electrical distribution grid, employing solar energy and taking care of its own storage needs?
That would be the objective of HF3222.
Sponsored by Rep. Todd Lippert (DFL-Northfield), it would appropriate $4.5 million from the Renewable Development Account for a grant to the city to create a pilot project that would develop and deploy a distributed energy resource management system for Northfield's electricity grid.
The desired result would be efficient interconnection and controllable operation of solar, storage, electric vehicle charging, demand response, and other distributed energy resources.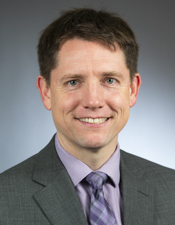 Rep. Todd Lippert
On Tuesday, the House Climate and Energy Finance and Policy Committee laid the bill over for possible omnibus bill inclusion. It has no Senate companion.
It became clear during Tuesday's hearing the bill is partially designed to address one particular problem: The difficulty with hooking up renewable energy systems to the electrical grid, a topic addressed at a Feb. 10 committee meeting.
Much of Tuesday's testimony came from solar developers and homeowners who installed solar arrays on their homes – including Rep. Patty Acomb (DFL-Minnetonka) – and have encountered roadblocks from utilities in activating them, specifically Xcel Energy.
Rick Evans, director of regional government affairs for Xcel Energy, addressed some of the complaints expressed by testifiers about unexpected cost hikes, requirements and delays while attempting to get onto the Xcel electrical grid.
"What we've been experiencing I think could best be described as a clash of cultures," Evans said. "As a public utility, we own and operate a distribution grid. The purpose of that grid is to provide reliable electricity at the lowest possible cost to all of our customers. The grid was not built to allow private, for-profit companies to interconnect and sell their product on the grid. They are, however, permitted to do that, serving a small subset of our customers."
So would the Northfield pilot project circumvent the difficulties being encountered by the solar projects having a hard time getting onto the grid? It remains to be seen.
"This could provide a model for other communities in the state," Lippert said. "We need to move from a dumb grid to a smart one. We need one where power comes in from distributed sources."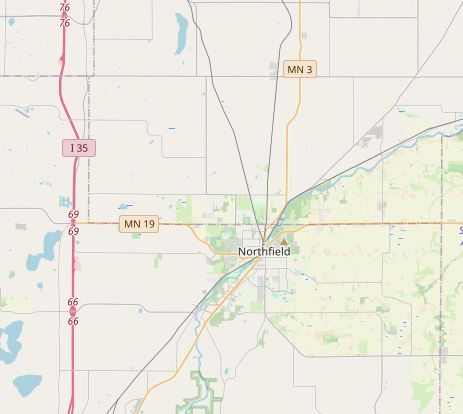 (Map via OpenStreetMap)
The Northfield project is designed to do that. Rather than the traditional one-way pattern of electricity distribution – a substation tapping into the transmission grid and sending electricity outward to residential, commercial and industrial customers – it would create a system in which solar and wind generating systems and energy storage could be tapped closer to those customers.
"It's like a demand response system for the entire grid," said Brendan Dillon, a partner at Nokomis Energy, which is Northfield's chief advisor on the project.
Evans expressed dismay that Xcel Energy had not been consulted about the project, saying that Xcel's transmission grid would be a source for much of its electricity.
Rep. Robert Bierman (DFL-Apple Valley) asked if there are any such systems currently in operation in Minnesota.
"In the scope of what we're proposing, there isn't one," Dillon said. "But the same concept has been done by Xcel in some places. This wouldn't be a completely novel deployment."
The bill's $4.5 million in funding would come from the Renewable Development Account, a state-administered fund designed expressly for the purpose of developing renewable energy sources in Minnesota. Xcel Energy pays into it with annual fees of between $350,000 and $500,000 for each cask of nuclear waste it stores at its Prairie Island and Monticello facilities.