Current law requires someone running for the Legislature to file an annual statement of economic interest with the Campaign Finance and Public Disclosure Board.
County commissioners, judges and a public or local official in a metropolitan governmental unit must file one after being seated or accepting employment.
Rep. Steve Drazkowski (R-Mazeppa) thinks lobbyists should have to annually disclose certain financial interests, such as their source of income, business interests, investments and securities, within five days of registration as a lobbyist.
His bill, HF2683, was held over Thursday by the House State Government Finance and Elections Committee for possible omnibus bill inclusion. It has no Senate companion.
"Legislators have been required to fill this document out because the voters have a right to know who is making payments to their elected officials. This is done to prevent our public servants from receiving money in unethical ways that could lead to a conflict of interest or corruption," Drazkowski said.
He said similar laws exist elsewhere. For example, Connecticut requires annual detailed information on lobbyist compensation and New York requires bi-monthly filing of compensation paid or owed to a lobbyist.
"Everyday Minnesotans do not have the time to go through hundreds of pages of campaign finance documents in an effort to follow the money that is influencing their state. However, requiring lobbyists to fill out a statement of economic interest would give voters a straightforward, easy and streamlined way of seeing who is being compensated, what kind of compensation is being received and whose interests are being represented," Drazkowski said.
Eric Hyland has been a registered lobbyist and member of the Minnesota Government Relations Council for 25 years, serving as its president in 2010. "Simply inappropriate and unnecessary" is how he describes the bill.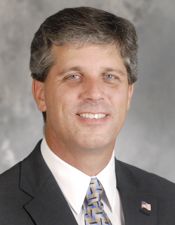 Rep. Steve Drazkowski
"Legislators and other public officials must file statements because they have, by election or appointment, been bestowed the responsibility to protect the public interest and public funds," he said. "The purpose of these filings is obvious: To create public confidence that the people actually making decisions on behalf of the public are doing so without financial gain. Lobbyists are not public officials; we do not make decisions on behalf of the public. Lobbyists are private individuals who represent clients who are exercising their First Amendment constitutional right to petition their government."
Twice a year for each client, lobbyists must file a public disbursement report with the Campaign Finance and Public Disclosure Board showing, in part, they are being compensated by a client. However, Jeff Sigurdson, the board's executive director, said that report does not show what's received from each organization the lobbyist represents.
Lobbyist compensation is reported by the principal on a principal's report. But, Sigurdson noted, that number equals all compensation the principal paid to be represented in Minnesota, not a breakdown in compensation paid to individual lobbyists.
Common Cause Minnesota promotes an ethical government working in the public interest. It believes the bill is good start; however, a letter from Executive Director Annastacia Belladonna-Carrera indicates more "teeth" is needed regarding violations.
"Currently someone who fails to submit the Statement of Economic Interest under 10A.09 pays a fine of $1,000. Perhaps including language that speaks to suspending the lobbyist's privileges would be more attuned with actual accountability, otherwise the effects of HF2683 become symbolic at best and does very little to contribute to increased accountability."