What's the next big thing? In energy circles, the answer is storage.
As sources of electricity have been moving toward such renewables as solar and wind power, it's been frequently said that the next thing humans have to figure out is how to store that energy for future use.
The House Climate and Energy Finance and Policy Committee devoted Thursday's hearing to the state of storage, with multiple methods and battery storage projects outlined by utilities and developers. Then the topic turned to setting the state's rules for a technology referred to as being in its infancy by multiple testifiers.
Those rules would be laid out in an amended HF1651. Sponsored by Rep. Athena Hollins (DFL-St. Paul), it was laid over for possible omnibus bill inclusion.
It contains several provisions designed to promote the deployment of energy storage systems by both utilities and customers. It would also make construction projects funded from the state's Renewable Development Account subject to provisions of the state's prevailing wage and hours statutes.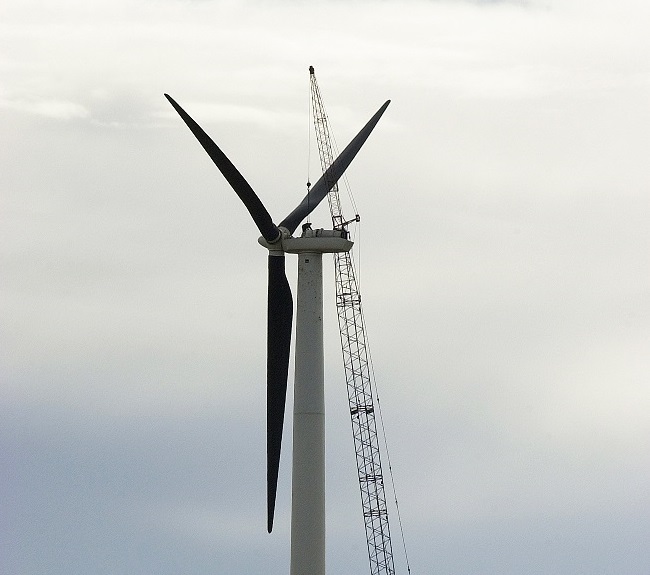 (House Photography file photo)
The bill's companion, SF1674, sponsored by Sen. Karin Housley (R-Stillwater), awaits action by the Senate Energy and Utilities Finance and Policy Committee.
"I do think that energy storage is the next big thing that we need to take on if we want to get to a renewable energy standard," Hollins said.
What she's proposing is something akin to creating ground rules for the deployment of storage technologies in the state. As storing energy in a battery system becomes more common, it's expected to be done on both a large scale – think onsite storage at utility substations – and at the household level, such as something in your basement about the size of a small refrigerator.
Many of the provisions would be specific directives to the Public Utilities Commission about interconnection between storage systems and distribution facilities; compensation for storage system owners putting electricity back onto the grid; and requiring utilities to have energy storage systems in their resource planning. It would also require the deployment of energy storage systems at applicable substations for those replacing feeder lines.
Also included in the bill is creation of a Renewable Development Account-funded grant system for customers who install an onsite energy storage system. It would also require utilities to file a rider with the Public Utilities Commission that reimburses customers with solar systems for demand charge overbilling.
So what type of storage systems are we talking about? The first hour of the hearing was devoted to the variety of systems being developed, and how they're being implemented in various parts of the country.
The most comprehensive rundown on types of storage came from Rolf Weberg, executive director of the Natural Resources Research Institute at the University of Minnesota-Duluth. He said longer duration storage technologies are needed, and offered brief summaries of the technologies used to create storage systems based in gravity, pressure, hydrogen and ammonia, and flow batteries.
While solar developers endorsed the proposed legislation, representatives from Minnesota Power and Xcel Energy said that it was too proscriptive.
"Energy storage is a useful tool, but application needs to be flexible," said Rick Evans, director of regional government affairs for Xcel Energy. "And subsidies have the potential to make this all the more regressive. There should be more attention paid to how this affects costs for customers."