Rep. Ruth Richardson (DFL-Mendota Heights) says cases of missing and murdered Black women and girls stay open and unsolved four times longer than other cases.
Amber Alerts are less likely to be issued for missing Black girls, she says, and missing Black girls are more likely to be classified as runaways rather than victims of foul play.
These racial disparities and others are the result of systemic racism, Richardson says, which has caused a crisis in the Black community.
"The data is clear, unacceptable, and speaks to the urgency of the crisis," she said.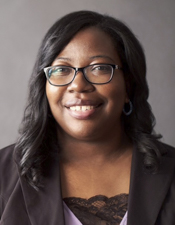 Rep. Ruth Richardson
Richardson sponsors HF2849, which would appropriate $500,000 in fiscal year 2023 to establish the Office of Missing and Murdered Black Women and Girls, managed by the Office of Justice Programs in the Department of Public Safety.
The House Public Safety and Criminal Justice Reform Finance and Policy Committee approved the bill 18-0 Thursday and sent it to the House Judiciary Finance and Civil Law Committee.
Richardson said the bill is modeled on the recently established Office of Missing and Murdered Indigenous Relatives, and would be dedicated to preventing and ending the targeting of violence against Black women and girls.
"This office is about building a long-overdue infrastructure, one to address cold cases, track data for accountability, and to move beyond analyzing root causes," she said. "We desperately need prevention resources."
Artika Roller, executive director of Minnesota Coalition Against Sexual Assault, said the office would build accountability, leverage responsibility, and facilitate resources and services to reduce and prevent violence against Black women and girls.
"Resolving this crisis is critical to our public safety and to our community well-being," she said.
Duties of the office would include conducting reviews of cold cases for missing Black women and girls, and death investigation reviews of Black women and girls ruled as suicide or overdose under suspicious circumstances.
"We owe this to the families, we owe this to the survivors, and for everyone out there who is waiting for a loved one to come home," Richardson said.
Sen. Mary Kunesh (DFL-New Brighton) sponsors the companion, SF3370, which awaits action by the Senate Judiciary and Public Safety Finance and Policy Committee.