Julius Nyakundi has been caring for some of the state's most vulnerable population as a nursing assistant since 2004.
Outside of the Mission Nursing Home, he's spent much time at home in a room by himself the past two years, so as not to risk his family to COVID-19 he may have acquired in the high-risk working environment. And he still makes less than people starting at a fast-food joint.
"Why risk so much for a job that pays so little?" he said.
His testimony came in support of a proposed new government entity that could oversee people whose profession includes caring for some of Minnesota's elderly.
Sponsored by House Majority Leader Ryan Winkler (DFL-Golden Valley), HF3405 calls for a Minnesota Nursing Home Workforce Standards Board to create and oversee industry workforce standards.
Approved on an 8-4 party-line vote Tuesday by the House Labor, Industry, Veterans and Military Affairs Finance and Policy Committee, its next stop is the House Judiciary Finance and Civil Law Committee. It has no Senate companion.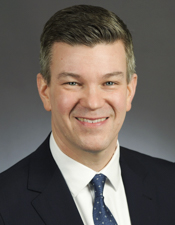 House Majority Leader Ryan Winkler
The nine-member board would be comprised of commissioners of the Health, Human Services and Labor departments or their designee and six members appointed by the governor: three representing nursing home employers or employer organizations and three who represent nursing home workers or worker organizations.
"It is the most important work in our society to care for the vulnerable and we pay them like it is the least important work," Winkler said. "… Without giving workers a seat at the table to negotiate, to have a voice, to set standards, which this bill offers, they will be left behind. That is the history of our economy for the last generation. Workers who don't have power because they're not part of a union or they're not highly educated and specialized get left behind."
Among its duties, the board would be charged with establishing minimum nursing home employment standards, establish curriculum requirements for training and certify who can provide necessary training to nursing home workers.
Retaliation by nursing home employers against workers for certain conduct would be prohibited and notices would need to be posted informing workers of their rights and obligations under the minimum nursing home employment standards. The Department of Labor and Industry would be charged with standard enforcement and investigate alleged violations.
The state already regulates some working conditions — setting a minimum wage, banning child labor or requiring unemployment insurance — and Winkler said "there is no reason" setting such employment conditions could not be delegated to a board for a specific economic sector.
"This is another example of using a statewide hammer to fix a few problems," said Rep. Matt Bliss (R-Pennington). "We need to increase the funding to these places."
Toby Pearson is the vice president of advocacy for Care Providers of Minnesota. Noting 65-70% of long-term care facilities could not cover expenses for more than a month if the state missed a payment, he wonders where providers who are already "circling the drain" would find funds that could be needed.
He said state law is another enemy to these operators.
"Rate equalization basically says that you can't charge private pay any more than what Medicaid pays. Medicaid is set in the statute," Pearson said. "This means a nursing home provider, unlike most businesses, cannot simply raise their rate and charge people more in order to pay more to their employees."
He rhetorically asked what would happen if the board says wages need to be raised, but legislative funding does not ensue.
"Ultimately it appears this proposal is seeking to allow a negotiation with several terms of a statewide contract with no accountability for what happens if it diminishes access, meaning it closes a bunch of nursing homes, or no ability to pay for the terms they determine if they say you should pay more," Pearson said. "Potentially, this is a recipe for disaster for access to the seniors who we serve."
"More money from the state will help, but, more importantly, empowering workers helps the most," said Winkler.