With a large racial gap in homeownership in Minnesota, lawmakers would like to see more families start generational wealth by making it easier to buy a home.
Sponsored by Rep. Esther Agbaje (DFL-Mpls), HF4269 would create a pilot program to provide down payment assistance to first-generation homebuyers. The bill would assist homebuyers with up to $30,000 coming from a $170 million appropriation in fiscal year 2023. The program would sunset July 1, 2025.
The bill was approved 13-0 by the House Housing Finance and Policy Committee Tuesday and referred to the House Judiciary Finance and Civil Law Committee.
Assistance would go to people who have not owned a home or whose parents have not owned a home.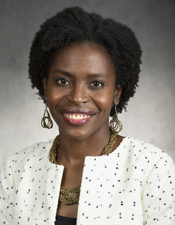 Rep. Esther Agbaje
"By ensuring that such funds go to those who do not have access to generational wealth, we can support families starting on that path," Agbaje said. "We know that a home can be a person's greatest asset to build and pass along wealth."
To qualify, homebuyers would have to earn no more than the area median income and be preapproved for a first mortgage loan. They would be required to complete a homebuyer education course, live in the home purchased with the funds and contribute a minimum of $1,000 to the down payment or closing costs.
Administered by the Midwest Minnesota Community Development Corporation, the program would also annually forgive 20% of the loan but require repayment if the homebuyer sells the property, transfers the title, no longer occupies the property or if the property faces foreclosure. An annual report would be due to the Legislature.
Agbaje said the program would support a minimum of 5,000 first-generation homebuyers.
"Moving 5,000 Minnesota households into first-generation homeownership will improve our state's racial homeownership gap," Agbaje said. "We are currently the state with the fifth-largest racial homeownership gap. Should this program be enacted, we could see significant closures in that gap."
The companion, SF3897, is sponsored by Sen. Rich Draheim (R-Madison Lake) and awaits action by the Senate Housing Finance and Policy Committee.