When the House Climate and Energy Finance and Policy Committee last discussed weatherization, it was told that, at its current pace, the state's Weatherization Assistance Program for low-income residents would need 291 years to address the needs of every currently eligible household.
What would help speed up the process? The consensus among testifiers was the program needs stable, flexible funding, a larger workforce, and a way to avoid getting bogged down in federal restrictions.
One month later, a bill designed to address those issues was presented to the committee Thursday. HF3905 is sponsored by Rep. Robert Bierman (DFL-Apple Valley). After being replaced by a delete-all amendment, it was laid over for possible omnibus bill inclusion. It has no Senate companion.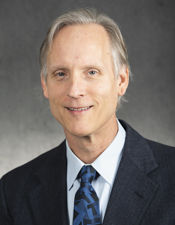 Rep. Robert Bierman
The bill would provide additional appropriations to supplement federal weatherization program funds for low-income residences, expand the possible uses for state funds, and launch a Department of Commerce grant program for training workers in installing weatherization measures.
"Weatherization can lower energy bills 20%," Bierman said. "But the report of the Department of Commerce's weatherization task force released last fall showed that, by all measures, we in Minnesota lag far behind our neighboring northern states in assisting those in need. … We reach only 8 to 12% of the eligible applicants who do apply. And the deferral rate, due to necessary remedial pre-weatherization activity, is 50% of eligible residents in some counties.
"This bill would utilize U.S. Department of Energy funding, augmented by state dollars, to expand the number of units receiving weatherization services, with a focus on reducing the many deferrals across the state."
An exact appropriation for the program is pending.
Two directors of nonprofits that assist low-income Minnesotans spoke in favor of the bill.
"This would create a bridge to federal programs," said Bill Grant, executive director of the Minnesota Community Action Partnership. "Under the training grant program, money could go to nonprofits and labor organizations, addressing the gap between available workers and the training they need."
"Like many, we're struggling with hiring," said Scott Zahorik, executive director of the Arrowhead Economic Opportunity Agency. "This would allow us to build a stronger workforce."
Rep. Chris Swedzinski (R-Ghent) asked if it would put a resident at a disadvantage in getting assistance if they'd just re-roofed their house. Grant said, on the contrary, that would make them more eligible for weatherization assistance because they've remedied one of the pre-existing conditions that causes deferrals.
Both Grant and Zahorik emphasized that the Weatherization Assistance Program prioritizes the elderly, disabled and families with young children.
"We want to serve those who have a high energy burden first," Zahorik said. "The combination of the existing program and this bill will help us to make the biggest impact."