Seeing a large demand for Farm to School grants, which schools use to purchase food from local farmers, lawmakers could expand the program.
Sponsored by Rep. Todd Lippert (DFL-Northfield), HF4120 would double funding for the grants awarded by the Department of Agriculture and allow child care providers access to them.
The bill was approved 13-0 Monday by the House Agriculture Finance and Policy Committee and referred to the House Early Childhood Finance and Policy Committee. There is no Senate companion.
The Agriculture Department's Agricultural Growth, Research and Innovation program would be approved for up to $1.6 million in grants in fiscal year 2023 and beyond. The program currently funds up to $800,000 in annual grants to schools.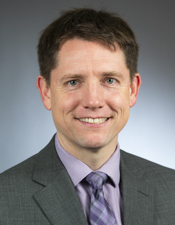 Rep. Todd Lippert
Child care providers would also be included in the grant program to purchase fruits, vegetables, meat, grain and dairy from local farmers.
Emily Mehr, senior program administrator with the Agriculture Department, said $741,619 was awarded to 46 schools and districts in fiscal year 2022. The department received 68 applications that totaled just under $1.3 million.
"I think we heard there's strong demand for this program, for Farm to School grants and that this program is good for local farmers, local economy and for helping get nutritious food for our students," Lippert said.
John Peterson, owner of Ferndale Market in Cannon Falls, said his farm supplies approximately 75,000 pounds of turkey to Minnesota schools from the grants, which he said equates to about 500,000 meals.
"I think some folks probably suspect that Farm to School is largely a feel-good type project, but trust me when I say there's real economic development happening here," Peterson said. "Every single one of those pounds passes not just through our farm, but through one of our processing partners in Marshall, Cannon Falls, Ellendale or St. Paul. Every turkey that we grow ate a pound of feed grown by area farmers and milled in our customer net of Minnesota feed mills. Each step of our farming, processing and distribution reinvests in our local economy. The dollars stay here rather than flowing to an out of state corporate office."