After an icy wind blew through Texas in February 2021, a chill could be felt all the way up in Hibbing when residents received their next heating bills.
Hibbing is one of the many Minnesota cities that primarily use natural gas for heat and rely upon municipal utilities to provide it. Those utilities fell prey to soaring wholesale prices they felt compelled to pass on to their customers.
But those utilities and their customers may see some relief, thanks to HF3944. Sponsored by Rep. Julie Sandstede (DFL-Hibbing), it would create a refundable tax credit for people using municipal utilities that experienced those price hikes over those five days in February.
A one-time appropriation of $35 million would go to the Commerce Department to create a rebate program that would be administered by the state's 33 municipal utilities. Any utilities that tapped into their natural gas reserves during the "Polar Vortex" would also be eligible for some reimbursement.
At Thursday's meeting of the House Climate and Energy Finance and Policy Committee, the bill was first replaced by a DE1 amendment, then amended again with a provision that customers of investor-owned utilities would also be eligible. It was then approved 15-1, and sent to the House Taxes Committee.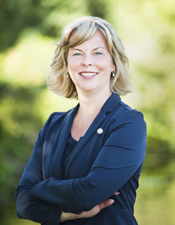 Rep. Julie Sandstede
Its companion is SF3838, sponsored by Sen. David Tomassoni (I-Chisholm). It awaits action by the Senate Energy and Utilities Finance and Policy Committee.
"How could a weather event thousands of miles away affect a city like mine on the Iron Range?" Sandstede asked. "Practically overnight, rate payers in Hibbing experienced a 5,000% hike in their energy prices."
"We had budgeted $700,000, but were billed for $1.6 million," said Luke Peterson, general manager of Hibbing Public Utilities. "We had no choice but to pass this onto our customers. … Two Harbors had a similar impact of $1.2 million. Paired with the tourism bust caused by COVID, it caused many businesses to close."
And it wasn't only felt in the northern part of the state.
According to David Olson, acting director of finance and administration for Owatonna Public Utilities, "The average cost to our customers over this series of days was roughly two-thirds of our customers' annual costs for natural gas."
Rep. Chris Swedzinski (R-Ghent) questioned why the bill was limited to the economic effects felt during those particular five days. He spoke of companies in his district that use natural gas for grain drying at other times who saw prices rise significantly as a result of the Texas storm.
Sandstede said she'd be willing to work with him on perhaps amending that aspect of the bill.
Nevertheless, Swedzinski was the lone vote against the bill. He also questioned Sandstede's characterization of the spike as "price gouging," asking if that had been proven.
"It certainly appears to me that this was an opportunity for companies to take advantage," Sandstede replied.
"Whether you call it gouging or not, the bottom line is that someone made billions of dollars while people were trying to heat their homes in an emergency," said Annie Levenson-Falk, executive director of the Citizens Utility Board. "It's being investigated, but it's an open case."