Minnesota schools already test for lead in their drinking water because it is harmful for humans, particularly children.
But what to do when there is no acceptable safe level of lead?
Schools have been testing and mitigating lead levels at 15 parts per billion and above, but Rep. Michael Howard (DFL-Richfield) says that is not truly a health-based standard.
He also believes that without a centralized data repository, the state and the public do not have a complete picture of the lead problem in Minnesota schools.
Howard sponsors HF3265 that would require remediation work if the lead level in a school's water exceeds 5 parts per billion, and require schools to report lead test results and their remediation efforts, to the Department of Health. Those changes are needed to get lead out of the drinking water, Howard told the House Education Finance Committee Tuesday.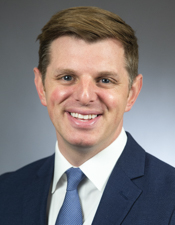 Rep. Michael Howard
The bill, as amended, also would appropriate more than $4 million in fiscal year 2023, and establish base funding of a little over $3 million in fiscal years 2024 and 2025 for the lead remediation grants and administration of them.
It was approved 16-1 and sent to the House Health Finance and Policy Committee. Its companion, SF3956, sponsored by Sen. Roger Chamberlain (R-Lino Lakes), awaits action by the Senate Health and Human Services Finance and Policy Committee.
New research has shown increased potential for harm even with the presence of lead at 15 parts per billion, Howard said. It makes sense to reduce the threshold to 5 parts per billion, the Food and Drug Administration limit for lead in bottled water.
Grants for remediation would be helpful to districts in rural and urban areas, both with many schools built prior to the 1980s, he said.
Lead exposure in childhood is often associated with cognitive impairment, behavioral and attention issues, said Molly Codding, a researcher at the University of Minnesota. Reducing potential exposure to lead in school is good public policy. By making school drinking water safe, later health care costs can be avoided, she said.
Rep. Ron Kresha (R-Little Falls) suggested schools get some preliminary data about their buildings and plumbing fixtures rather than chasing after new national standards.