Rep. Frank Hornstein (DFL-Mpls) has heard constituents say they would leave their home to bring organic waste to locations that ensure composting.
Hornstein said about 1,000 people in his area live in multi-unit properties where composting isn't an option. Rep. Esther Agbaje (DFL-Mpls) sponsors a bill that would help those constituents.
HF2211 would establish a pilot program to award grants through the Pollution Control Agency to increase composting of organic waste by residents in multi-unit properties.
The bill, laid over for possible inclusion in an omnibus bill by the House Environment and Natural Resources Finance and Policy Committee Tuesday, would appropriate $5 million in fiscal year 2023 to the Pollution Control Agency.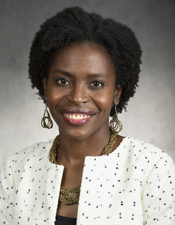 Rep. Esther Agbaje
"This is a pilot program, so it is really meant to increase the amount of buildings across Minnesota to get into composting because I think so many people who live in multi-family properties feel that they either don't have the opportunity to do it or it's kind of out of their reach," Agbaje said.
Hornstein pointed to the commitment from his constituents willing to travel to ensure composting as evidence of the bill's need.
"That's how deeply people feel about this," Hornstein said. "As you know, it is one of the most important ways we can reduce greenhouse gas emissions, reduce methane and this material should not be in landfills as garbage. Simply, what we're doing is allowing homeowners, renters, people who live in co-ops and other multi-unit buildings to have the same opportunity as homeowners have to participate in organics composting."
Multi-unit building owners, local and tribal governments, nonprofit organizations and homeowner's associations across the state could apply; however, nonprofit organizations would be given grant priority.
With the bill being laid over, she agreed to work with committee members on bill specifics. Agbaje said there is currently no cap for the grants, and members agreed language should be added for follow-up by the Pollution Control Agency.
"At least we're giving an opportunity to folks to see if it's going to work for them," said Rep. Tama Theis (R-St. Cloud).
The bill's companion, SF2191, is sponsored by Sen. D. Scott Dibble (DFL-Mpls) and awaits action by the Senate Environment and Natural Resources Policy and Legacy Finance Committee.