Legislators heard earlier this session about the issues with the Minnesota Vulnerable Adults Act, which aims to protect adults at risk of abuse, neglect or financial exploitation.  
Advocates say updates are needed to address inconsistencies from county to county and to reflect the realities of many vulnerable adults living outside congregate settings and may need someone to step in when they put themselves at risk.  
HF3852, sponsored by Rep. Mohamud Noor (DFL-Mpls), would put $40 million behind those updates.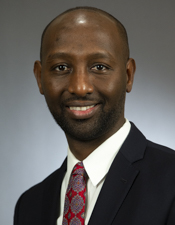 Rep. Mohamud Noor
As amended, the proposed legislation was laid over by the House Human Services Finance and Policy Committee Wednesday for possible omnibus bill inclusion. There is no Senate companion.
Of the total funding, $30 million would go toward adult protection grants and $10 million for pilot programs to advance equal access to adult protection services.
About 75% of referrals to county adult protection services are turned away, according to a report by the Department of Human Services, evaluating its adult protective services intake model. Minnesota's screened out rate is nearly double the national rate of 38%.
Not only are too many vulnerable adults turned away from services, the Minnesota Elder Justice Center wrote in a letter to the committee, access varies from county to county. Additionally, racial and ethnic minorities and people with chemical dependency or mental health issues are much more likely to be screened out.   
Working groups led by the Department of Human Services would provide guidelines on providing services to people with mental health or substance abuse issues, addressing racial and ethnic inequity and sharing best practices.