Looking to provide another boost to industries impacted by the COVID-19 pandemic, lawmakers could help those in the construction trades.
Sponsored by Rep. Kaela Berg (DFL-Burnsville), HF4647 would eliminate initial and renewal fees for construction licensing from July 1, 2022 through June 30, 2024. The bill would include a $3.36 million appropriation in fiscal year 2023 to the Department of Labor and Industry for transfer to the construction code fund. The base appropriation in fiscal year 2024 would be $4.8 million.
The bill was laid over Wednesday by the House Labor, Industry, Veterans and Military Affairs Finance and Policy Committee for possible omnibus bill inclusion. There is no Senate companion.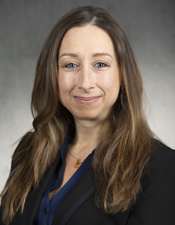 Rep. Kaela Berg
"I think that just gives an opportunity for some folks that have been struggling, certainly through the pandemic, to just have a little relief while we still are creating good family sustaining wage jobs in these professional industries," Berg said.
The fee holiday would include entry-level, journeyworker and master licenses.
Additionally, the base license fee for businesses for two years — currently $180 — would be $120 from Oct. 1, 2021 through Sept. 30, 2023.
Berg said the bill would benefit approximately 87,000 new and existing licensees, saving them from $20 to $73 per license they hold. It would impact 8,500 new licensees and more than 79,000 renewal licensees.
Among those eligible for the holiday would be plumbers, electricians, boiler engineers and high-pressure pipefitters.
"In most cases, it's a two-year license term that requires an initial fee as well as renewal fees," said Charlie Durenberger, assistant director in the construction codes and licensing division of the Department of Labor and Industry. "We're proposing here to, basically, grant a fee holiday so that our licensees will not have to pay an initial license fee for the next two fiscal years, nor would they have to pay license renewal fees in the next two fiscal years."