The bottom line in the omnibus judiciary finance bill is a $138.3 million supplemental funding request for fiscal year 2023.
Much of the funds requested in HF3920, as amended, would hire more and give pay raises to public defenders who represent those accused of criminal offenses.
Civil Legal Services lawyers, who represent low-income clients in civil cases, would also see a compensation increase. The bill would appropriate money to hire more of them, too.
The Minnesota Constitution requires public defenders and civil legal aid lawyers be provided to all state residents who request them. But the state is failing to meet those obligations due to chronic underfunding, and this omnibus bill is a long-overdue attempt to correct that deficiency, said Rep. Jamie Becker-Finn (DFL-Roseville), the bill sponsor.
The House Judiciary Finance and Civil Law Committee walked through the omnibus bill Tuesday, took public testimony, then held it over. Becker-Finn, the committee chair, said consideration of amendments to the bill and a vote are scheduled for Thursday.
The committee previously approved an omnibus judiciary policy bill that would change state statutes and not have any fiscal impact, sending it to the House Floor on March 31.
Appropriations in the bill
The major items funded by the $138.3 million fiscal year 2023 appropriation include:
$63.7 million for the Minnesota Supreme Court;
$52.3 million for the Board of Public Defenders;
$16.8 million for District Courts;
$2.9 million for the Department of Human Rights;
$909,000 for the Guardian ad Litem Board; and
$621,000 for the Court of Appeals.
Most appropriations are in line with Gov. Tim Walz's supplemental judiciary budget recommendations and would continue at similar levels in fiscal years 2024 and beyond.
[MORE: View the spreadsheet]
Civil Legal Services (also called Legal Aid) attorneys are the lowest paid attorneys in the public and non-profit sectors, according to the Minnesota Legal Services Coalition. Those low salaries are a primary cause for a consistently high staff turnover rate, which was 37% in 2021, the group said.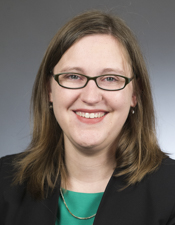 Rep. Jamie Becker-Finn
Legal Aid lawyers would get $4.3 million for salary increases; that money would come from the $63.7 million that would be appropriated to the Supreme Court.
Also from that Supreme Court appropriation, $47.8 would go to expand Civil Legal Services to allow it to hire more attorneys and serve more clients. Civil Legal Services is forced to turn away 55% of all eligible clients seeking legal help, according to Anne Hoefgen, executive director of Legal Services of Northwestern Minnesota.
An additional $2.3 million in fiscal year 2023 would be allocated for the wages of public defenders who represent clients in criminal cases, after a $1.1 million bump in fiscal year 2022.
Those salary increases would come from the $52.3 million targeted to the Board of Public Defenders in fiscal year 2023. The remaining $50 million board appropriation would go to hire more public defenders to reduce caseloads and serve more clients.
Judges could be in line for a pay raise, too, as the bill would request funds to give a 6% increase to judges on the Supreme Court, District Courts, and the Court of Appeals.
Department of Human Rights
The Department of Human Rights would get $2.9 million, which Commissioner Rebecca Lucero said would, in part, go toward hiring three new investigators to reduce the caseload per investigator.
Money would also go toward developing and maintaining a system to collect data from community groups who are documenting acts of racial or other discrimination within their communities, she said.
Other provisions
Three provisions in the bill would make policy changes having fiscal impacts:
establishing the Board of Appellate Counsel for Parents;
making changes to the portion of fees used for the Minnesota Family Resiliency Partnership; and
eliminating fees for uncertified copies of court documents.
The Board of Appellate Counsel for Parents would retain or contract with attorneys to provide legal representation to low-income clients in Appellate Court cases where a child risks removal from a parent, guardian, or custodian.
"An Office of Appellate Council for Parents is important for protecting the rights of individual parents, keeping families together when it's possible to do so, and reducing racial disparities in the system," said Brooke Beskau Warg, a fellow at the Institute to Transform Child Protection.
"It's also a significant step in improving the child welfare system in Minnesota as a whole," she said.
***
What's in the bill
The following are selected bills that have been incorporated in part or in whole into the omnibus judiciary finance bill: