Despite clear differences among members, the omnibus housing bill is moving along.
Sponsored by Rep. Alice Hausman (DFL-Falcon Heights), HF4376 was approved, as amended, by the House Housing Finance and Policy Committee Wednesday on an 8-5 party-line vote. It was referred to the House Ways and Means Committee.
"I think we have a lot of bipartisan agreement that Minnesotans deserve access to a stable, affordable home and that right now that's unattainable for too many," said Rep. Michael Howard (DFL-Richfield). "I think that gives us a good grounding to do good bipartisan work and end this session where I think we all want to, making significant investments that will make a huge difference in the lives of Minnesotans all across the state."
The bill would appropriate $230 million in fiscal year 2023 and establish a $185 million base in the next biennium toward several programs, with key focuses on increasing and maintaining the housing supply, providing financial assistance to homebuyers, renter protections and reducing the racial homeownership gap.
[MORE: View the spreadsheet]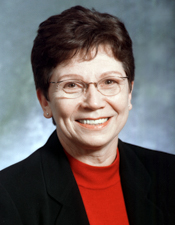 Rep. Alice Hausman
Hausman successfully amended the bill to modify its funding.
The base budget for Minnesota Housing in the next biennium would change from $17.5 million to $17.1 million for the economic development and housing challenge program. The change was moved to cover a base appropriation in fiscal years 2024 and 2025 for the Department of Human Rights.
An amendment by Rep. John Heinrich (R-Anoka) was not adopted. It would have changed the spending in the bill to one-time appropriations instead of adding to the base.
"This is a supplemental budget year," Heinrich said. "We shouldn't be adding to the base spending. … I respectfully ask you to consider this a friendly amendment. I think it would also be friendly in the sense of making this bill more likely to marry up or match up with the Senate expectations and the House GOP as well. So we don't end up in a spot where the hurdle is too high to get over and we get some of these important measures through in your bill."
"I wish that the needs in housing were onetime," Hausman countered. "But, unfortunately, they were bad before. The pandemic has made them worse. So, housing needs in the state are going to require an ongoing investment to begin to meet the challenge that we feel all over the state."
Rep. Tama Theis (R-St. Cloud) said her six amendments center around funding construction as a way to create and rehabilitate more housing. All were withdrawn.
"This bill has the potential to energize our builders and these amendments are capable of doing just that because we're showing that we're ready to put our money where our priorities are," Theis said. "We hope that you will keep this in mind as you go to conference committee and have an open mind about what this means to a lot of places. There's a lot of policy in the bill that I do agree with and there's a lot that I don't agree with. But I think when we look at how do we get things moving, we show by putting the money where it needs to go and that, to me, is a lot of what we see."
The Senate omnibus housing bill, SF3994, sponsored by Sen. Rich Draheim (R-Madison Lake), has been folded into the omnibus agriculture bill, SF4019, which awaits action by the full Senate.