An omnibus bill that aims to increase access to capital, business ownership and higher-paying jobs was approved by a House committee Wednesday. 
The bill would also provide millions of dollars for small businesses continuing to recover from massive COVID-19-related disruptions.
In a 7-5 party-line vote, the House Workforce and Business Development Finance and Policy Committee approved HF4355, sponsored by Rep. Mohamud Noor (DFL-Mpls), as amended. It next goes to the House Ways and Means Committee.
After more than two years of disruption from the pandemic and other challenges people are anxious to get back to normal, Noor said.
"But let me tell you this: Normal wasn't working for many people," he said.  
The bill's $175 million investment this biennium will spark economic growth in the future, Noor said, building a sustainable, equitable and resilient economy. Much of the money is targeted toward people who faced challenges in the economy, including women, people of color, people with disabilities and veterans.
[MORE: View the spreadsheet]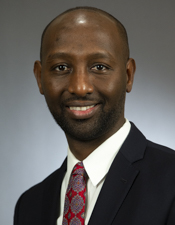 Rep. Mohamud Noor
Republicans voting against the bill noted an absence of funds to replenish the state's unemployment insurance trust fund.
"The one thing that I'm super disappointed in is that we still are here a few hours before the Easter/Passover break, and we haven't passed unemployment insurance yet," said Rep. Dave Baker (R-Willmar). "I think that is one of the most important things we could have done this year."
Rep. Liz Olson (DFL-Duluth) said the bill is an opportunity for the state to say yes-and, with funding for programs across the state for a variety of populations.
"It's one thing to talk about doing equity work and another to put it into a bill," Olson said.
Rep. Jim Davnie (DFL-Mpls) welcomes the bill's attempt to close racial wealth gaps, adding he appreciates very much efforts to reach into immigrant community, which are often very entrepreneurial and closed out of the traditional banking system.
Committee members did adopt an amendment that adds $250,000 for a teen employment program.
Two amendments offered by Baker were rejected. One would have appropriated $500,000 grant to Ka Joog, a nonprofit focused on Somali Americans, to offer phlebotomy training for adults statewide. The other would have sent $275,000 to the University of Minnesota Tourism Center for an online training course for people joining the hospitality industry.  
Noor said, in the first case, that the omnibus bill shouldn't fund a specific program. In the second, money for specific University of Minnesota programs should go through the House Higher Education Finance and Policy Committee.  
The bill's companion, SF4091, sponsored by Sen. Eric Pratt (R-Prior Lake) awaits action by the Senate Finance Committee.