Coming into contact with lead can damage the brain, kidneys, and nervous system. In children, lead can also slow development or cause learning, behavior, and hearing problems.
Rep. Sydney Jordan (DFL-Mpls) says that's an urgent public health issue because about 100,000 Minnesotans are currently being exposed to this dangerous toxin through water service lines leaching lead into the drinking water flowing through them.
"No amount of exposure to lead is safe," Jordan said.
She sponsors HF24 that would require the Public Facilities Authority to establish a program to replace all lead drinking water service lines in the state by 2033.
House committee OKs bill to replace MN's lead drinking water service lines by 2033 1/18/23
The House Economic Development Finance and Policy Committee approved the bill, as amended, Wednesday and sent it to the House Health Finance and Policy Committee.
Jordan said spending state money now will take maximum advantage of matching grants coming to Minnesota through the federal 2021 Infrastructure Investment and Jobs Act.
The bill would appropriate $80 million in fiscal year 2024 for lead pipe removal grants to municipalities and residential properties in the state.
Another $20 million combined in fiscal years 2024-25 would be used to establish grant programs to help municipalities discover the location of lead-lined pipes in their jurisdictions.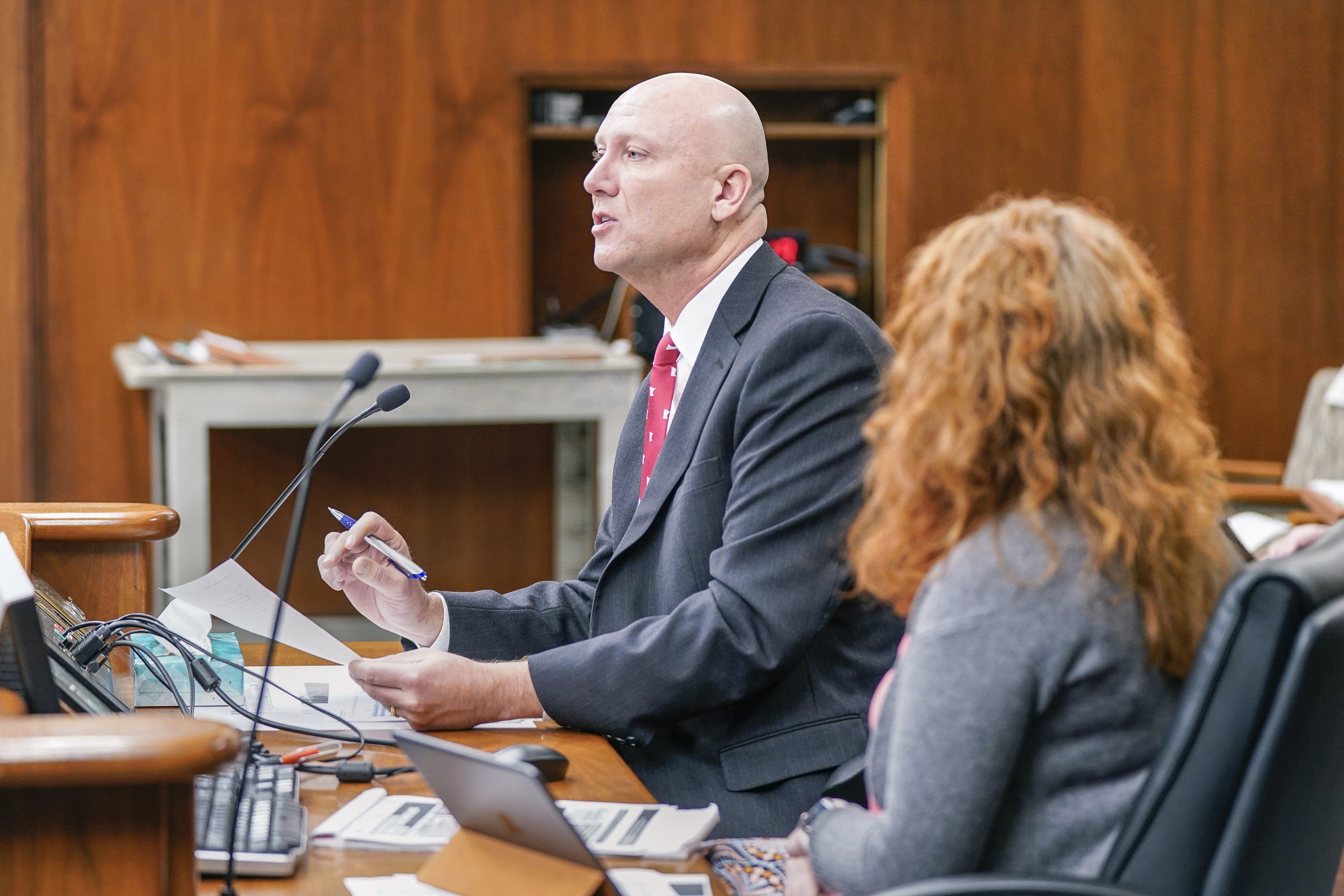 Representing the Coalition of Greater Minnesota Cities, former Rep. Marty Seifert testifies Jan. 18 before the House economic development committee in support of a bill to establish a grant program to replace lead water lines. (Photo by Catherine Davis)
Mapping the locations of lead-tainted pipes by October 2024 is a requirement of a federal Environmental Protection Agency regulation, said Patrick Shea, general manager of Saint Paul Regional Water Services.
The two most significant contributors to lead in drinking water are municipality owned lead-lined service lines and the leaded lines connecting those pipes to private households, Shea said, adding that grants would be to replace both contamination sources.
Because low-income people are more likely to live in older houses with lead-lined water service pipes, Jordan said the bill would require that at least 70% of grant funds be used for removing privately owned portions of lead drinking water service lines and installing privately owned portions of drinking water service lines.