Stable housing is not about a roof over one's head but a foundation on which to build a life, Mandy Pant told the House Capital Investment and House Housing Finance and Policy committees Monday.
Stable housing means better access to education, health care and support, said Pant, a manager with Project Pride in Living.
Lawmakers were told earlier this session the state is facing a housing crisis, and about 590,000 Minnesota households spend more than 30% of their income on housing. According to the Minnesota Housing Agency, the state is short 57,000 affordable units for extremely low-income renters.
There's a massive supply and demand mismatch that must be addressed from the supply side, according to Rep. Michael Howard (DFL-Richfield).
"I say build, baby, build," said Howard, who sponsors HF302, which would authorize $1 billion in bond sales by the Minnesota Housing Finance Authority for housing infrastructure.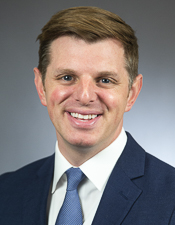 Rep. Michael Howard
This includes $750 million in housing infrastructure bonds – half issued in 2023 and half in 2024 – to finance housing projects; and $250 million in general obligation bonds with proceeds going to rehabilitate public housing projects.
The bill was heard on an informational basis, with the housing committee expected to address the $750 million portion and the capital investment committee to consider the $250 million general obligation bond portion.
Policy provisions in the bill include expanding eligible use of housing bonds to include not just loans, but grants on single-family home projects, and allowing people earning up to 50% of the area median income access to the financing. It would require multi-family projects to include accessible and sensory accessible units.
Housing bonds are near and dear to the Minnesota Housing Agency, said commissioner Jennifer Ho. Created in 2012, the bonds have helped build more than 6,400 affordable units since then.
Rep. Nolan West (R-Blaine) said privately owned manufactured housing parks will be an important way to attack the lack of affordable housing and asked if there are barriers in that area. 
Ho said one challenge is the parks have traditionally been created outside city limits and thus run on wells and septic systems. Another issue is getting used to the idea that state funds are available for the neighborhoods.
"I see this as an area where the agency should only be doing more," Ho said.  
Public housing properties are ineligible for funding through housing bonds, but can finance repairs with general obligation bonds.
According to the Minnesota chapter of the National Association of Housing and Redevelopment Officials, the state's public housing has immediate critical rehabilitation needs totaling almost $355 million or $16,790 per unit.