The Minnesota Council on Disability had a higher budget in 1976 than it does today, when adjusted for inflation.
The current budget sits at $2.06 million for the biennium, a little over $1 million each fiscal year.
But the House Human Services Finance Committee heard a bill Tuesday that would give the council a significant funding boost. Sponsored by Rep. Kim Hicks (DFL-Rochester), HF377 would appropriate $1.8 million in fiscal year 2024 and $2.28 million in fiscal year 2025 from the General Fund.
The budget increase would allow the council to meet staffing needs.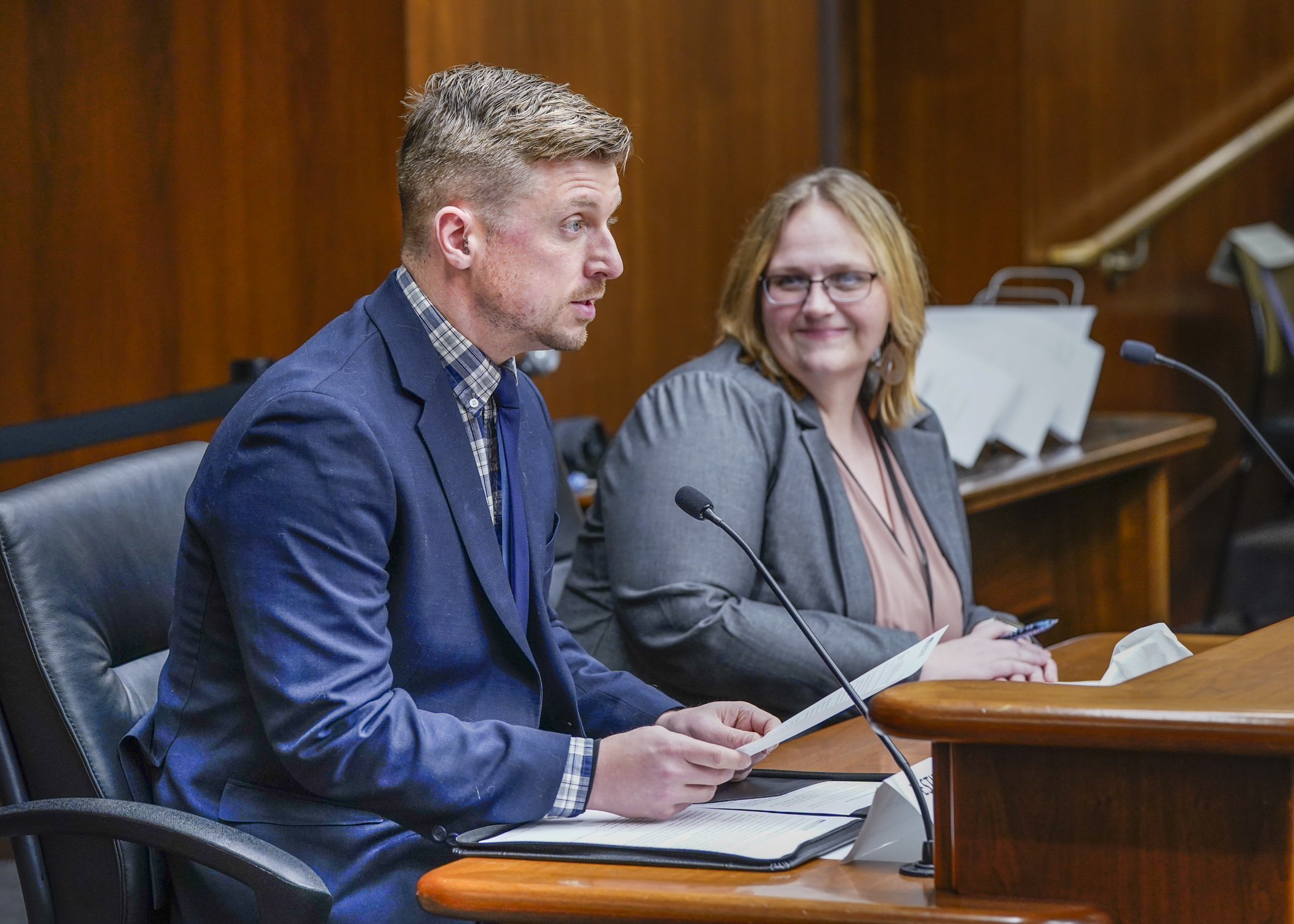 Trevor Turner, public policy director for the Minnesota Council on Disability, testifies before the House Human Services Finance Committee Jan. 24 in support of HF377, which would provide funding to hire more staff. (Photo by Catherine Davis)
"They have a lot of statutory requirements. An audit showed that to meet all those requirements, they would need 15 full-time staff. They have seven," Hicks said.
She said legislators, the state and people with disabilities rely on the council and lawmakers need to ensure they have adequate support so they can continue to do their invaluable work.
Executive Director David Dively said affordable transportation along with housing are some of the most important issues that the council tackles.
Its 17 members, all appointed by the governor, have numerous responsibilities, including advising the governor, state agencies, the Legislature and the public on disability issues.
More specifically, the council's work comprises policy advocacy; technical advisement on disability rights and civil rights laws and code; training to all levels of government and other organizations; and worker's compensation claims for people who are permanently disabled as a result of a workplace injury and need a home modification.
Trevor Turner, the council's public policy director, said he's learned that the best disability policy solutions come from the disability community itself.