What does it mean to "fully fund" education?
For years it has been the catchphrase of Gov. Tim Walz whenever talking about his plans for Minnesota's K-12 schools. On Thursday, officials from the Department of Education finally presented the price tag for achieving this grand goal to the House Education Finance Committee: $6.9 billion.
The budgetary request is "centered on ensuring every child in Minnesota receives a high-quality education, no matter their race or zip code," said Education Commissioner Willie Jett.
Stylized the Due North Education Plan, it calls for substantial funding increases in practically all areas of the state's school system.
House Education Finance Committee 1/26/23
State aid for local school districts is primarily handed out according to the General Education Basic Formula. Under the department's proposal, this formula would increase by 4% in the current biennium and a further 2% in the following biennium. It would also be tied to inflation starting in fiscal year 2026, with increases based on the Consumer Price Index and capped at 3%.
In terms of dollars, those changes to the formula would amount to $716.7 million in increased funding in the 2024-25 biennium and $1.4 billion in 2026-27.
The department is also requesting large sums to reduce the special education cross subsidy.
Currently, state and federal funding fails to keep up with legally mandated special education obligations, forcing school districts to take money from their general operational budgets to cover the cost of educating special needs students. Walz's plan aims to close that funding gap by 50%, providing $772.6 million in the next biennium and $849.1 million in the 2026-27 biennium.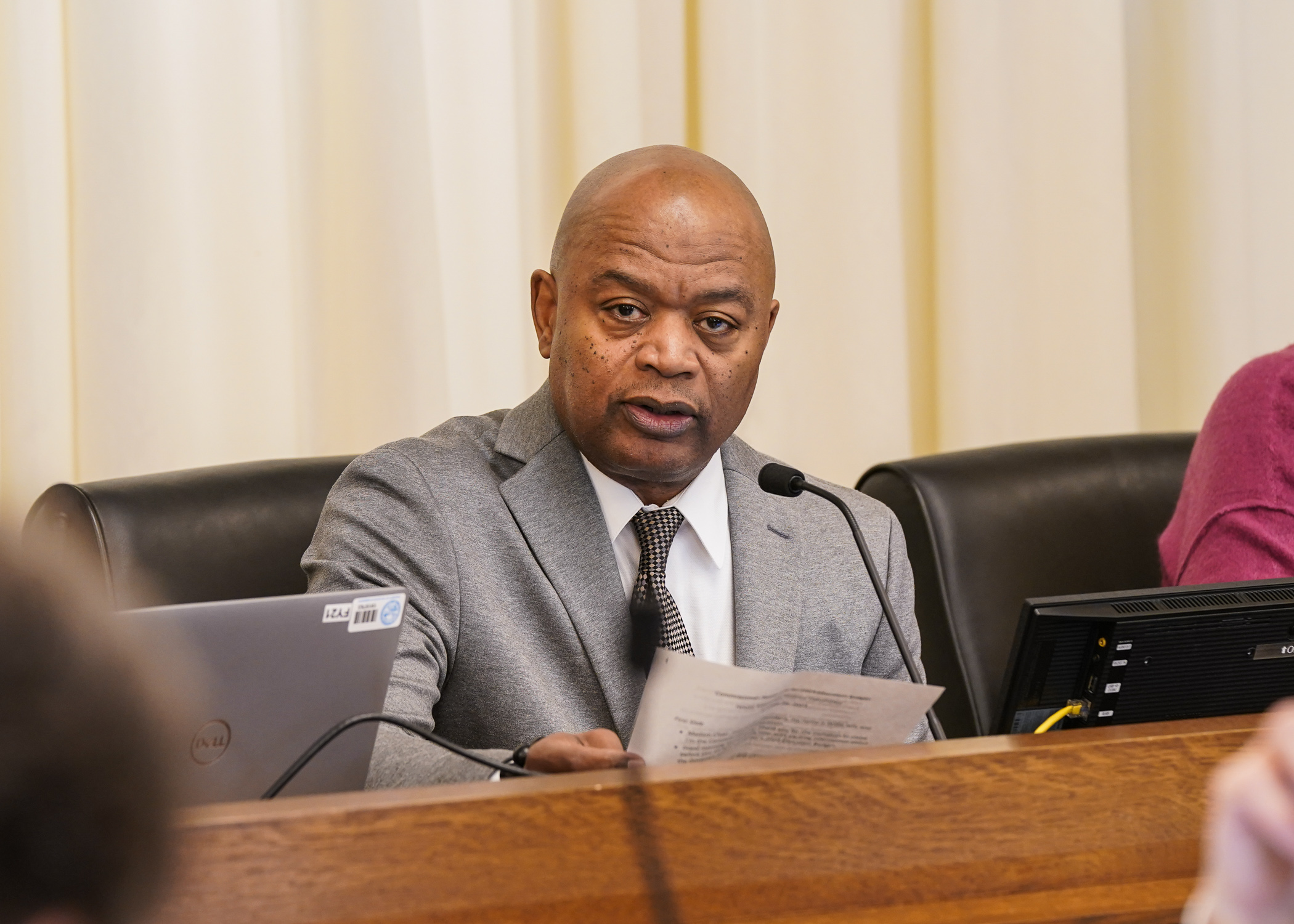 Education Commissioner Willie Jett reviews the governor's proposed education budget with the House Education Finance Committee Jan. 26. (Photo by Catherine Davis)
Both House education committees have already held hearings on HF5, providing no-cost universal school meals, and the department affirmed their support for that proposal during their presentation. Funding for this program would total $388.4 million combined for fiscal years 2023-25 and $424.3 million combined in fiscal years 2026-27.
Bills have yet to materialize for two other department priorities: English learning for non-native speakers and expanding unemployment insurance to include hourly school workers who are off during summers. The former involves reducing the English Learner cross subsidy by over 20% at a cost of over $50 million, while the latter would see a partnership with the Department of Employment and Economic Development in covering a funding request in excess of $160 million.
Discussions in the education committees this session have also revolved around addressing mental health needs, increasing teacher diversity, and making progress on slipping literacy rates. The department's budget includes funding requests in these areas as well – notably over $100 million to fund over 300 positions statewide to attend to the mental, behavioral, and physical health needs of students.