Rep. Kaohly Vang Her (DFL-St. Paul) remembers when she stopped dreaming in Hmong and started dreaming in English.
Having come to America when she was 4, English is not her native language. She learned it in a classroom – and she wants to ensure the next generation of English learners have the same opportunities.
Her is sponsoring HF22, a proposal that would dramatically increase English Learner funding for Minnesota's K-12 schools. The House Education Finance Committee heard the spending request on Wednesday, laying it over for possible omnibus bill inclusion.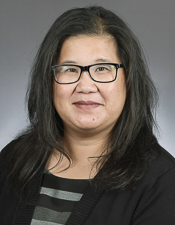 Rep. Kaohly Vang Her
"If we are to live up to our vision of fully funding education, funding our English Language Learner programs is a vital piece of that mission," Her said in a statement. "ELL is underfunded. The need to invest in our ELL students is more urgent than it has ever been coming out of the pandemic."
The bill would accomplish this goal by both adjusting the English Learner funding formula and reimbursing districts at an increasing rate over the next four years to eliminate the English Learner cross subsidy. Per a fiscal note, this would amount to nearly $140 million in the coming biennium and over $280 million in the 2026-27 biennium.
Testifiers representing school districts in both the metro and Greater Minnesota spoke to the need for more resources to successfully educate English learners.
St. Paul Superintendent Joe Gothard noted that while English learner students are the fastest growing demographic in the state, "our actions reveal a willingness to chronically underfund" their education.
English Learner programs are not only searching for dollars, though. They are sorely lacking in accountability measures necessary for tracking the effectiveness of English learning at the district level.
"Programs are systematically designed incorrectly," said Tara Bounkeovisane, a University of Minnesota graduate student and former English learner from Chanhassen. "The kids that partake in these programs are not assessed in meaningful ways and are not properly helped to reintegrate back into the normal education track."
There was broad agreement on both sides of the aisle on this point. Indeed, Her stated her intention to amend the bill in order to beef up accountability metrics in the future.