A community most impacted by pollution doesn't necessarily have input when remedies or resources are proposed to address the harm.
Ensuring communities have a say in how money from a civil penalty is spent is the impetus behind a bill sponsored by Rep. Fue Lee (DFL-Mpls) and approved by the House Environment and Natural Resources Finance and Policy Committee Wednesday.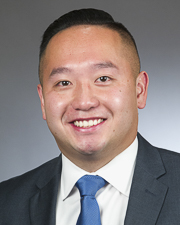 Rep. Fue Lee
HF645, which now goes to the House Health Finance and Policy Committee, would require 40% of the money resulting from litigation or settlement for a permit violation be transferred to the community health board in the area where the violating facility is located. Residents and the board would then work together to develop a plan to use the money.
"Although we're not treated like the experts, we are the experts," said North Minneapolis Environmental Justice organizer Roxxanne O'Brien. "If we're being harmed, repair that harm. That's all we're asking for."
O'Brien speaks from experience organizing in Lee's district and battling for programs to address health effects of pollution. This includes blood tests in children, educating families on asthma triggers, block-by-block clinics and individualized advice on how to reduce environmental exposure to lead.
Rep. Peter Fischer (DFL-Maplewood) said direct remediation hasn't always happened, citing a $4.5 million settlement with Water Gremlin that resulted in planting trees miles away.
"That's why we need legislation like this," he said.
Since 2017, the average penalty imposed by the Pollution Control Agency is $25,000. However, there have been 11 penalties since 2012 that top $250,000 — ranging from $302,000 to $4.5 million.