In the face of a changing climate and a marked rise in extreme weather events, what steps should designers take when building the infrastructure of the future? In the mind of Rep. Fue Lee (DFL-Mpls), it's a question that bears further examination.
Lee sponsors HF1135, which would appropriate $690,000 to the Institute on the Environment at the University of Minnesota for a research study into this issue.
The House Sustainable Infrastructure Policy Committee approved the funding request, as amended, on Wednesday, sending it to the House Climate and Energy Finance and Policy Committee on a 7-5 party line vote.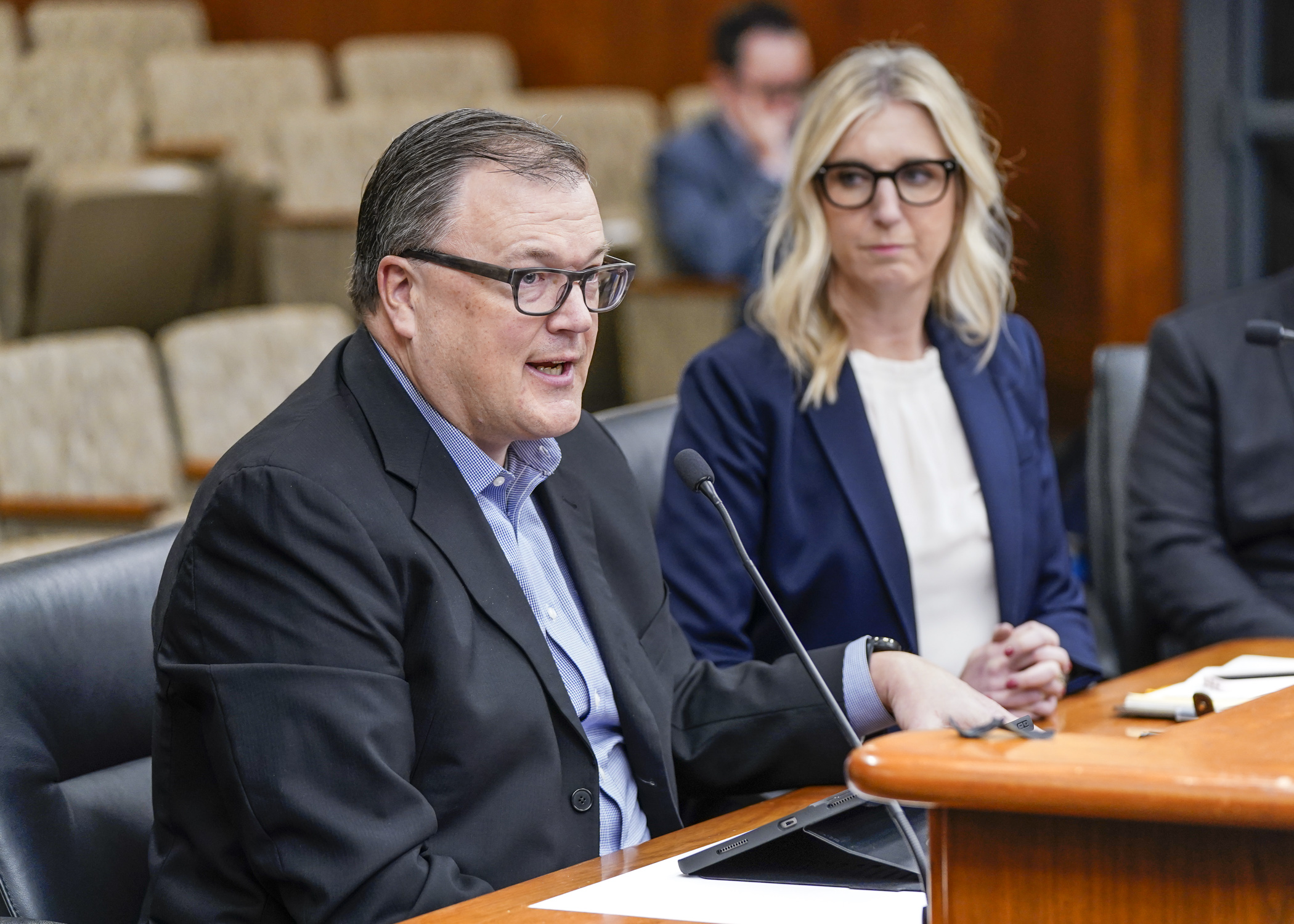 Richard Graves, director of the University of Minnesota Center for Sustainable Building Research, testifies before the House Sustainable Infrastructure Policy Committee Feb. 8 in support of HF1135. (Photo by Catherine Davis)
Per a summary from the nonpartisan House Research Department, the proposed study would "assess how projections of future weather conditions can be incorporated into the design of public buildings and infrastructure to reduce energy usage and minimize damage to buildings and the natural environment from extreme weather events."
Testifying in support were the two university professors who would lead the study.
"Minnesota's climate is already changing and will continue to do so in the foreseeable future," said Jessica Hellman. "This is the new climate that we live with and that we need to manage our systems … within."
She cited both rising average temperatures and an increase of heavy downpours as likely hazards that will affect natural resources, agricultural lands, and cities into the future. Therefore, research is needed to make smart and cost-effective investments in the state's capital infrastructure.
Delving into the details of the proposed study, Richard Graves emphasized the need to research the impact of higher rain events on infrastructure, and how road and building construction sites should be designed with this in mind. He also mentioned that as summers get hotter in Minnesota there will be a need for buildings to incorporate previously underutilized features, such as sun shading of windows, cooling systems, and dehumidification systems.