If you want to install a solar energy system on your home, you might run into roadblocks if you're part of a homeowners association. When seeking approval for such a project, it's not uncommon to be told no, sometimes with no explanation.
But Rep. Amanda Hemmingsen-Jaeger (DFL-Woodbury) wants to change that. She's sponsoring HF1262, which would limit community or homeowners associations' ability to disallow their neighbors from installing solar panels on their homes.
While the bill was vigorously debated by the House Climate and Energy Finance and Policy Committee Tuesday, there was no dissent when it came to referring the bill to the House Judiciary Finance and Civil Law Committee.
"About one in four Minnesotans live in one of the state's more than 7,700 homeowners associations," Hemmingsen-Jaeger said. "Many of these Minnesotans want the opportunity to improve their homes and lower their energy bills. There are actually 27 other states, including Iowa and Wisconsin, that have laws that limit HOA restrictions on solar installations."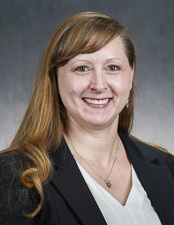 Rep. Amanda Hemmingsen-Jaeger
The bill would also require a utility to provide a customer their electricity usage data within 10 days of the customer's request.
Bobby King is state director for Solar United Neighbors, a nonprofit organization that helps homeowners transition to solar energy. He said that the National Renewable Energy Lab estimates that 23% of Minnesota's power can come from rooftop solar.
"For a lot of these HOA houses, they're large and have great roofs for solar," King said. "I was working with one homeowner whose estimated savings over 25 years was $50,000. But he was blocked from going solar by his HOA.
"The Inflation Reduction Act has now increased the investment tax credit you can get to 30%, so there are homeowners who are anxious to move on solar and take advantage of that. If this were to pass this year, for sure there will be more HOA homeowners going solar, more renewable energy on our grid, more solar jobs and more security around energy costs for those homeowners."
But Rep. Chris Swedzinski (R-Ghent) raised concerns about how such a law would interact with previously signed contracts with homeowners associations, and if it might ultimately be deemed unconstitutional. Hemmingsen-Jaeger responded that very few HOA bylaws or contracts actually contain language about solar energy, their boards making decisions on a case-by-case basis.
"Folks bought into these HOA's knowing that there were certain rules and regulations and there are opportunities to change them," Swedzinski said. "If this Legislature continues to make a habit of plowing over locally elected officials, whether it's a township board or the board of directors of a co-op or an HOA board, habits that are repeated become habitual."