In early February, the Department of Transportation cleared a Minneapolis homeless encampment at the same time as lawmakers stood on the Capitol steps and urged passage of the so-called "Pathway Home Act."
Less than a month later, the House voted 73-57 to pass HF444, as amended, Thursday. Providing funding for a number of homeless services, it now heads to the Senate.
"We have kids that are dying on our streets on a regular basis across Minnesota and the investment in that is the future in our economy and in our state," said Rep. Heather Keeler (DFL-Moorhead), the bill sponsor in highlighting the importance of Homeless Youth Act grants.
Additionally, she noted that "our BIPOC populations are significantly more likely to experience homelessness, with the Native American population being the highest."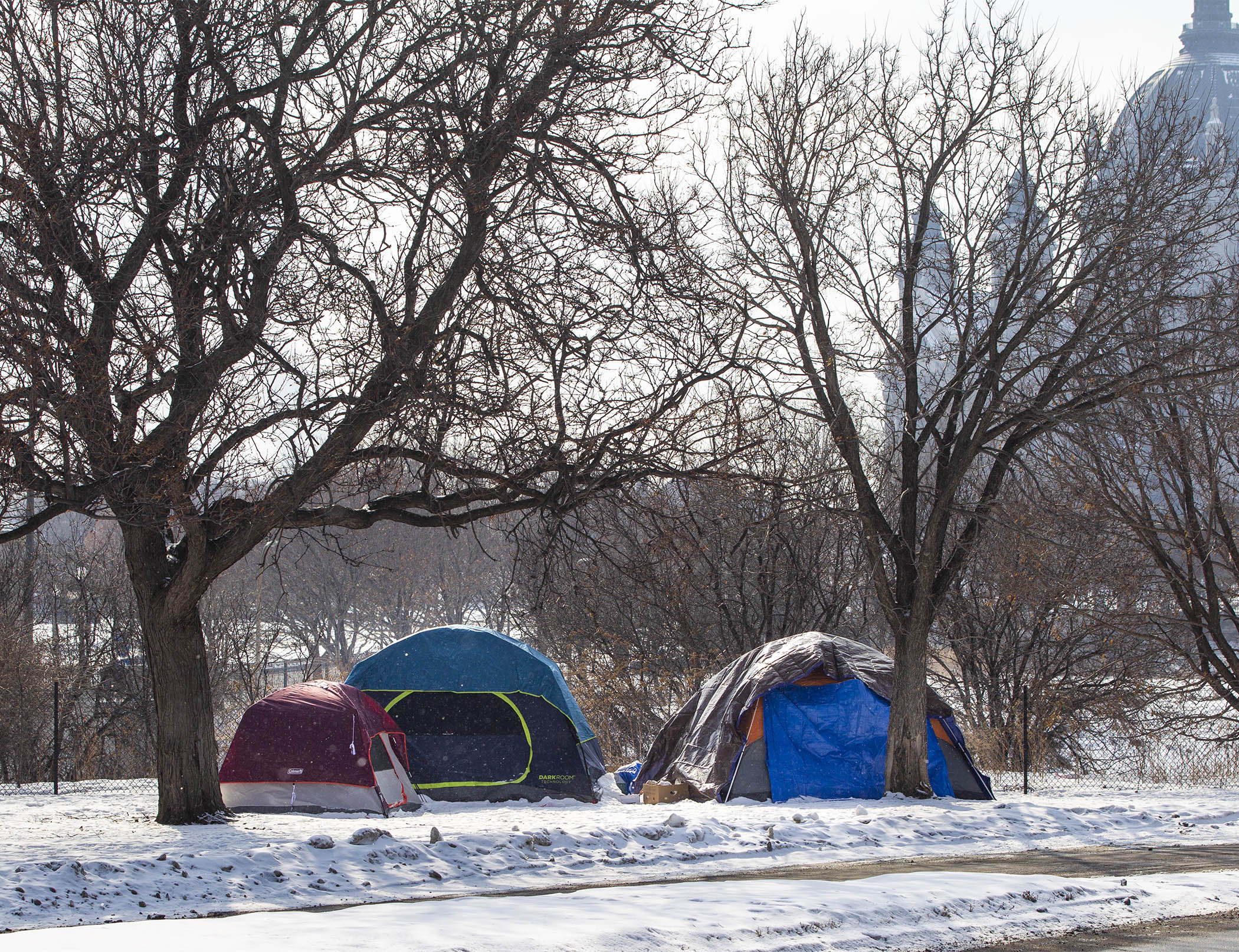 (House Photography file photo)
"We need to recognize that 73% of those homeless youth are Black, indigenous or people of color," said Rep. Leigh Finke (DFL-St. Paul). "Twenty-five percent of them are members of the LGBTQ+ community."
Our communities are hurting and feeling hopeless, Finke said, and they need bills like this to help lead them home.
The bill would appropriate $227.25 million in the 2024-25 biennium, most of which would be onetime funds for fiscal year 2024 including $150 million for emergency shelter facilities and $2 million for homeless youth chosen family grants. At least 40% of the emergency shelter appropriation would need to be awarded to Greater Minnesota.
Further, the bill would provide a little over $112 million in base appropriations for the 2026-27 biennium.
Distributed from the Department of Human Services, appropriations over the 2024-25 biennium include:
$40 million for emergency services grants, with $70 million split across the 2026-27 biennium;
$25 million for Homeless Youth Act grants, with $40 million over the 2026-27 biennium;
$9 million for transitional housing programs; and
$1.25 million for the Homeless Management Information System, with $40 million divided over the 2026-27 biennium.
Rep. Mohamud Noor (DFL-Mpls) accentuated the deadliness of homelessness, referring to homeless youths' lower life expectancy compared to housed peers. "We have got the resources to house every unsheltered Minnesotan. I know we can do this, but often we don't prioritize those who need the most."
Rep. Anne Neu Brindley (R-North Branch) successfully offered an amendment, which was amended by Keeler, that would prioritize certain projects.