An idea aiming to help Minnesotans as they get grayer received enough green votes.
Establishment of a Minnesota Secure Choice Retirement Program is the genesis of HF782 to benefit private-sector employees who have no opportunity to save for their retirement through an employer-sponsored retirement plan, such as a 401(k).
Passed 71-60, as amended, by the House Monday, the bill heads to the Senate.
Sponsored by Rep. Jamie Becker-Finn (DFL-Roseville), the bill calls for an employer of at least five employees that does not sponsor a retirement plan to transmit a percentage of the employee pay on an after-tax or pre-tax basis to a state-sponsored individual retirement account. An employee would not be required to participate.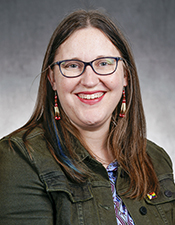 Rep. Jamie Becker-Finn
"When workers don't have a way to do that they don't save," Becker-Finn said. She previously said approximately half of Minnesota workers are not now saving for retirement.
Employees would direct their dollars toward various investment funds offered through the State Board of Investment. Annual minimum and maximum contribution rates and an escalation schedule would be set by a seven-member board of directors created by the bill.
Tweaked via an amendment from Rep. Tim O'Driscoll (R-Sartell), the board would be required to file an annual report including "plan outcomes, progress toward savings goals established by the board, statistics on the number of participants and participating employers and covered employees who have opted out of participation, plan expenses, estimated impact of the program on social safety net programs, and penalties and violations and disciplinary actions for enforcement."
One-time funding of $5 million from the General Fund would be provided to establish and administer the program that must begin by Jan. 1, 2025. A fiscal note shows an ongoing nearly $2.85 million biennial cost beginning in 2026-27.
Supporters say costs to businesses should not be more than modifying their payroll system to deduct the funds and transmit them to the State Board of Investment.
Rep. Peggy Scott (R-Andover) expressed concern about another small-business mandate from the state when private sector options are available. "This is such a waste of $5 million," said Rep. Greg Davids (R-Preston).
O'Driscoll unsuccessfully offered an amendment to require a minimum of 50 employees for business participation.