Stay Informed
House Public Information Services produces online content and print publications designed to make the legislative process understandable and accessible to the public.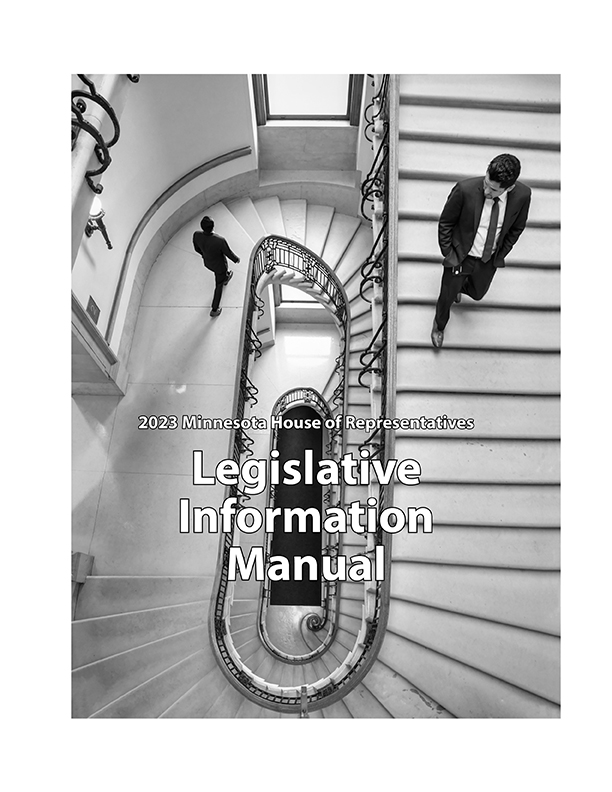 Legislative Information Manual
This resource is an introductory guide to the legislative process. It begins with a description of the state government structure and continues with a detailed explanation of the law-making process.
Session Daily
Session Daily, an online news source, is updated daily during session with the day's House actions, and when news from the House warrants. An electronic notification list announces daily updates. Sign up now.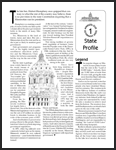 Minnesota State Government Series
The nine-part Minnesota State Government Series is an easy-to-understand series of publications about the state, its history, its symbols and its three branches of government.
New Laws
New Laws summarizes newly enacted laws, vetoed bills and certain proposals that did not pass into law during a given legislative session. Produced for the web after each session, it includes a search function that will help viewers easily locate a story.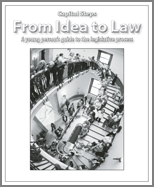 Capitol Steps
Capitol Steps: From Idea to Law (A young person's guide to the legislative process) - is a 16-page booklet explaining, in a simple, straightforward manner, how a bill moves from an idea to law. Capitol Steps is intended as a resource for junior high school students.
Session Daily
Walz sets date for special House election (9/12/2023 12:02:00 PM) Poll results show fairgoers favor medically assisted suicide, remain divided on sports gambling (9/5/2023 11:37:00 AM) Richardson announces resignation from House (9/5/2023 11:29:00 AM) Meet House members, take part in annual opinion poll at 2023 Minnesota State Fair (8/23/2023 3:20:00 PM) Last-minute compromise narrows scope of nurse staffing bill that goes to governor (5/22/2023 10:10:00 PM) Aid to nursing homes, grants for workers pass House in session's final hours (5/22/2023 8:24:00 PM) House lawmakers send pair of capital investment bills to governor's desk as 2023 session ends (5/22/2023 7:03:00 PM) $9.3 billion health bill would repeal old abortion laws, address health disparities (5/22/2023 6:05:00 PM) DFLers call transportation package a 'generational investment' as House gives a green light (5/21/2023 5:37:00 PM) House passes tax package that includes rebate checks, $1 billion in new revenues (5/20/2023 8:53:00 PM) Agreement on transportation budget includes gas tax hike, delivery fee (5/20/2023 7:49:00 PM)
Photography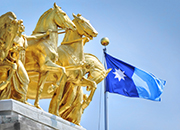 This week's slideshow,
photo gallery and
Capitol area images