An $800 million bonding proposal was defeated in the House Thursday, falling far short of the three-fifths supermajority it needed to pass and leaving a key piece of the 2016 legislative session with an unclear path forward.
Requiring 81 votes to pass, HF622 only received 69 "yes" votes; the "no" total was 64.
Sponsored by Rep. Paul Torkelson (R-Hanska), the omnibus capital investment bill would authorize the sale of state-backed bonds to fund more than 50 public works projects across the state, including $227 million for local road and bridge projects, $137 million for the University of Minnesota and Minnesota State Colleges and Universities system, and $130 million for water and sewer projects.
House Floor debate on HF622, the omnibus capital investment bill 5/19/16
Two House DFLers voted for the bill and five House Republicans against. Following the bill's defeat the House voted to recall and table HF622, meaning it could be taken up again at a later date.
Introduced only one day prior, its chances at success had appeared slim. House DFLers — whose support was needed to secure passage — had dinged the bill repeatedly during its two committee stops Wednesday.
Torkelson, chair of the House Capital Investment Committee, called the bill "reasonable" in its price tag and said it addressed some of the state's most pressing priorities.
"This is kind of a plain-Jane bill," Torkelson said. "There isn't a lot of fluff in here."
Even-year legislative sessions are generally regarded as bonding years, when lawmakers pass a large-scale borrowing package that helps fund infrastructure projects across the state.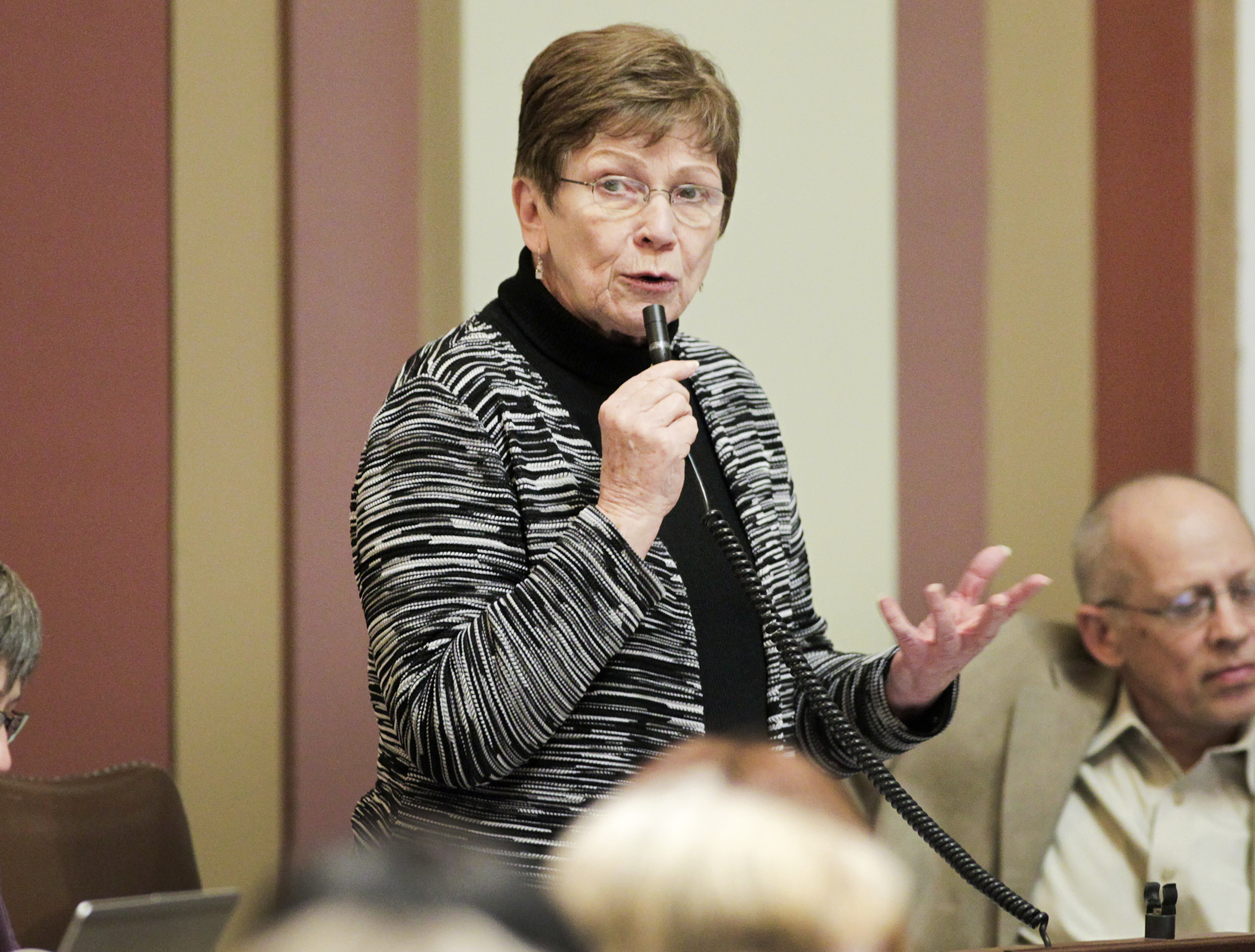 Rep. Alice Hausman voices concerns with the House capital investment bill during floor session May 19. Photo by Paul Battaglia
This year, Gov. Mark Dayton and Senate DFL leaders set their sights on a far larger bonding bill than House Republicans. Dayton wanted a $1.4 billion package heavily focused on water quality and rail-grade separation projects. Senate DFLers proposed an even larger, $1.5 billion capital investment bill, though that legislation was defeated by a single vote earlier this month.
DFL members criticized the bill as too little and coming too late in session, having been introduced with only five days left until adjournment.
House Minority Leader Paul Thissen (DFL-Mpls) said it wasn't large enough to meet many of the state's critical public infrastructure needs and was too focused on Republican-held districts.
"This bill is about the best politics for your caucus, the Republicans," he said. "And not what is best for all Minnesotans. "
So, what's next? 
A capital investment compromise could still lie ahead. A House and Senate bonding conference committee, headed by Torkelson and Senate bonding chair Sen. Leroy Stumpf (DFL-Plummer), is scheduled to meet Friday morning to consider portions of the current plans put forward by the House, Senate and governor.