Late on a Sunday afternoon, the State Capitol can often be a quiet place before the rush of activity begins the following day.
Because of COVID-19, things will be soon be different — for about the next month.
House Speaker Melissa Hortman (DFL-Brooklyn Park), House Minority Leader Kurt Daudt (R-Crown), Senate Majority Leader Paul Gazelka (R-East Gull Lake) and Senate Minority Leader Susan Kent (DFL-Woodbury) announced Sunday the Legislature will work by alternate means until April 14.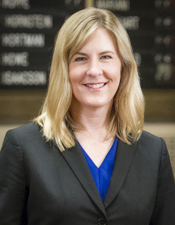 House Speaker Melissa Hortman
"We expect to operate efficiently and safely to aid Minnesotans with COVID-19 preparedness and response, and to continue our work to address other pressing needs of the state," the four said in a statement. "While it's important that we remain in session to swiftly respond to the needs of Minnesotans at this time, we will fully comply with Minnesota Department of Health (MDH) guidelines including social distancing, limiting large gatherings, telework, and increased cleaning measures. 
"The Legislative bodies and committees will meet in floor and committee session on an on-call basis from March 16 through April 14. This means there will not be standing floor and committee meetings, but we will meet on the House and Senate floors and in committees with advance notice to members and to the public. All meetings will be held in spaces that allow six feet of distance between individuals. We will implement telework arrangements for legislative employees where it is possible to do so. We encourage Minnesotans to continue to reach out to their legislators by email, telephone and mail during this period while we are operating via alternate means. We intend to take up legislation on the House and Senate floors during this time period only by agreement of the House DFL, House GOP, Senate DFL and Senate GOP caucus leaders."
For the latest House schedule, check out www.house.leg.state.mn.us/schedules.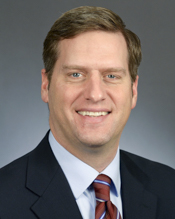 House Minority Leader Kurt Daudt
The latest news caps a busy three days of announcements about state action to deal with the worldwide health crisis.
On Friday, Gov. Tim Walz issued an executive order declaring a peacetime emergency and urged the House and Senate to quickly put together a response package to the COVID-19 pandemic. Another executive order was issued Sunday authorizing a March 18-27 shutdown of K-12 schools so school officials can make long-term plans for the "continuity of education and essential services."
It's not just Minnesota where changes are occurring as a result of the coronavirus pandemic.
Iowa legislators announced Sunday they are suspending their legislative session for at least 30 days following an announcement of community spread of COVID-19 in that state. That decision came with input from the office of Gov. Kim Reynolds and state's health department.
Sunday evening, The Centers for Disease Control "with its guidance for large events and mass gatherings, recommends that for the next eight weeks, organizers (whether groups or individuals) cancel or postpone in-person events that consist of 50 people or more throughout the United States." This excludes day to day operation of schools and businesses.
More information about COVID-19 is available on the Department of Health website. A hotline is available at 651-201-3920 or 800-657-3903.