Minnesota has long struggled with a shortage of mental health professionals – but that shortage becomes even more dramatic when considering rural areas and culturally informed providers.
Legislation passed in 2013 resulted in a series of recommendations to address these issues in 2015. But not all of them were acted upon, Rep. Samantha Vang (DFL-Brooklyn Center) told the House Behavioral Health Policy Division Wednesday.
She sponsors HF970, which would implement several of the remaining recommendations, as well as other initiatives supporting the same goals, including the creation of a work group to identify barriers to licensure in mental health professions.
It was approved, as amended, 10-0 and referred to the House Human Services Finance and Policy Committee. There is no Senate companion.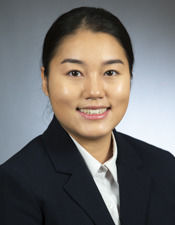 Rep. Samantha Vang
"Our supply is not close to meeting the demand for mental health professionals in Minnesota," and those shortages are even worse when looking at providers who are Black, Indigenous, or people of color, said Sue Abderholden, executive director of NAMI Minnesota.
It isn't just a matter of encouraging more people to pursue careers as mental health providers, however.
Current billing practices make it difficult for students to afford to complete their programs' practicum and internship requirements. Low salaries cannot compensate for the cost of student loans. And many talented people, even those who have otherwise excelled academically, struggle to pass licensure exams, testifiers said.
"We … have highly competent people leaving the field simply because we … have not been able to offer a different way to evaluate their competence," said Dr. Pahoua Yang, vice president of community mental health and wellness at the Amherst H. Wilder Foundation.
"A comprehensive array of strategies," is needed to address the problem, said Dr. Willie Garrett, president of the Minnesota Association of Black Psychologists.
Other policy provisions in the bill would:
require reimbursement for treatment and services provided by clinical trainees, effective Jan. 1, 2022;
expand the definition of "mental health practitioner" to include students who are completing a practicum or internship;
make alcohol and drug counselors eligible for a loan forgiveness program;
require at least six hours of continuing education for mental health professionals to focus on serving clients from diverse backgrounds;
establish requirements for the Board of Psychology, Board of Marriage and Family Therapy, and Board of Behavioral Health and Therapy to include members who reside outside the metro area and who belong to a community of color or underrepresented community; and
expand services eligible for children's mental health grant funding to include mental health services based on traditional Native American healing practices, and the supervision of clinical trainees who are Black, indigenous, or people of color.
The bill would also establish a "Culturally Informed and Culturally Responsive Mental Health Task Force" to evaluate and make recommendations in several areas, including the recruitment of mental health providers from diverse racial and ethnic communities, and the training of all mental health providers on "cultural competency and cultural humility."
The task force would need to provide annual reports – the first of which would be due Jan. 1, 2022 – and would expire Jan. 1, 2025.
Appropriations include an unspecified amount to support the work of the task force, as well as:
$3 million in both fiscal years 2022 and 2023 for the Health Professional Education Loan Forgiveness Program; and
$500,000 in both fiscal years 2022 and 2023 for a grant program to provide the necessary continuing education for mental health professionals from underrepresented communities and communities of color.
"We have a moment where we can keep choosing the status quo … knowing that we are not building the workforce we need for Minnesota," Yang said. "Or we can choose to do something different."
An additional amendment, offered by Rep. Keith Franke (R-St. Paul Park), was adopted to include a reference to the statute defining "underrepresented community," providing consistency and ensuring the inclusion of all underrepresented communities the bill is intended to help.
Franke also suggested expanding language surrounding the loan forgiveness appropriation to include other underrepresented communities – including LGBTQ+ people – as the current bill language limits that appropriation to alcohol and drug counselors or eligible mental health professionals who are "black, indigenous, or people of color."