Minnesota will receive billions of dollars from the federal Infrastructure Investment and Jobs Act signed by President Joe Biden in November.
But exactly how much money is on the way, how it can be accessed and what it can be used for are just a few of the questions lawmakers still need answered with the 2022 legislative session set to begin Jan. 31.
Members of the House Capital Investment and House Transportation Finance and Policy Committees got some of those answers during a joint informational hearing Tuesday. Officials from the Minnesota Department of Transportation, the Metropolitan Council and the National Conference of State Legislators provided briefings.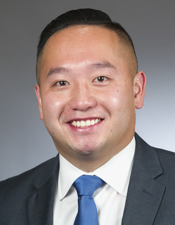 Rep. Fue Lee
Rep. Fue Lee (DFL-Mpls), chair of the capital investment committee, said that although the infrastructure act includes broadband, water, disaster mitigation and cybersecurity, transportation is its biggest component and would be the focus of the meeting.
What Minnesota will receive
Josh Knatterud-Hubinger, MnDOT's budget director, told the committees Minnesota would receive approximately $4.8 billion over five years for road and bridge projects, which would represent an increase of about 30% over existing funding.
The state could also get $298 million for airports and $96 million for carbon reduction efforts. And the infrastructure act would provide an estimated $68 million to create a new electric vehicle charging program that can be used to acquire, install, operate and maintain charging infrastructure.
In addition to that money, Minnesota will be able to compete for billions of dollars more the act makes available nationwide for a variety of infrastructure initiatives such as capital investment grants; rail projects; ports and waterways; safety programs and broadband.
The state is also set to receive $820 million for transit funding over five years that can be used to purchase buses, station improvements and other capital investment needs, but state officials are still awaiting more details from the federal level on that money.
The federal funds in many cases also require state and local matching funds that MnDOT said could total $185 million per year.
Ben Husch, federal affairs advisor for the NCSL, also offered a note of caution during his presentation, telling members that Congress must still act to make the money available.
"Although the [infrastructure act] includes over $500 billion for all transportation modes, about $350 [billion] for roads, highways and bridges; $90 [billion] for transit, most of those funds are only authorized, they are not technically appropriated," Husch said.
Rep. Frank Hornstein (DFL-Mpls), who chairs the transportation committee, said the meeting was the beginning of the process to make sure the federal dollars flowed to Minnesota. He called the infrastructure act "a once-in-a-lifetime opportunity" for members and said he is excited to work on a bipartisan basis to address the state's needs.
Hornstein said the infrastructure act is "one of a trio of bills that will be remembered over the last hundred years as truly transformative in American history and truly transformative, generational in fact, in terms of our investment and commitment to our country's infrastructure."