In the Land of 10,000 Lakes, we have a high degree of appreciation for clean water.
But keeping our lakes and waterways clean is costly, and many cities across the state have aging wastewater, stormwater, and drinking water systems that need upgrading.
"Our communities cannot achieve the goal of clean water all on their own," said Rep. Liz Boldon (DFL-Rochester). "They need the help of the state so that Minnesota can continue forward as a leader on protecting water."
She sponsors HF3858, which would appropriate $304.9 million in fiscal year 2023 to provide grants to cites for upgrades to their water systems.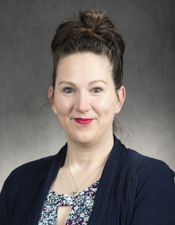 Rep. Liz Boldon
The House Industrial Education and Economic Development Finance and Policy Committee approved the bill 12-0 Wednesday and sent it to the House Capital Investment Committee.
An estimated $12.3 billion will be needed over the next 20 years to keep up with drinking water and wastewater infrastructure needs statewide, according to the Health Department and Pollution Control Agency.
The money sought would be a great start toward meeting those long-term needs, Boldon said, noting that this is an especially opportune time to do so because $49 million in state appropriations will be matched by federal dollars for clean water funds.
The bill would appropriate $299 million from the state's bond proceeds fund to the Public Facilities Authority, of which:
$150 million would be for grants under the point source implementation grants program;
$100 million would be for grants under the water infrastructure funding program; and
$49 million would be for matching federal capitalization grants for the clean water revolving fund and the drinking water revolving fund.
An additional $5.9 million in fiscal year 2023 would go to the Public Facilities Authority for innovative wastewater technical planning grants ($5 million) and point source implementation grants ($999,000).
The bill also calls for a $2.5 million annual appropriation for innovative wastewater technical planning grants starting in 2024.
Boldon said this new grant program is designed for local governments to develop long-term plans for their wastewater facilities and related sewer systems, and for their drinking water treatment systems.
"It will allow local governments to address current needs and future challenges and to think creatively about cost-effective solutions," she said.
Austin City Administrator Craig Clark said his city is facing an $86.2 million cost to upgrade the city's aging wastewater treatment facility to reduce phosphorus discharges and improve treatment reliability.
Austin residents have already faced a 75% increase in their wastewater rates since 2018 to help pay for this ongoing project, he said.
Sen. Andrew Lang (R-Olivia) sponsors the companion, SF3545, which awaits action by the Senate Jobs and Economic Growth Finance and Policy Committee.