It's called "couch hopping." It's the term for when someone in an unstable housing situation moves from household to household, temporarily hosted by friends, family or sometimes strangers.
According to studies, of the one in 10 U.S. adults aged 18 to 25 who experience some form of housing instability, half never go to a homeless shelter. Instead, they're taken in by these informal hosts. Yet that can prove a financial burden for many of those hosts.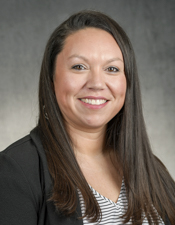 Rep. Heather Keeler
HF3377 is intended to lend a hand.
Sponsored by Rep. Heather Keeler (DFL-Moorhead), it would establish a grant program to help those who host homeless youth to cover some of the associated costs for food and other living expenses. With an appropriation of $8 million, the bill would create a pilot program, partnering with five nonprofit organizations.
On Wednesday, the House Preventing Homelessness Division voted 7-4 along party lines to approve and refer the bill, as amended, to the House Human Services Finance and Policy Committee.
The bill's Senate companion is SF3155, sponsored by Sen. D. Scott Dibble (DFL-Mpls). It awaits action by the Senate Human Services Reform Finance and Policy Committee.
"The norm today is that 61% of those aged 18 to 24 live with their parents," said Jacqueline White, founder and executive director of CloseKnit, a Minneapolis nonprofit supporting hosts for homeless youth. "Why is that? Partly, it's COVID, but a lot of it is economics. What do you do when things are tight for you? You go to family.
"But what if you're a young person who doesn't have family? What if you're aging out of foster care? What if you've lost your parent or guardian to death? That's happened a lot during COVID. … We've asked young people where they go, and they tell us if they can't go to family, they create family. They find people who can play that role for them. … But statistics say that 43% of Minnesota renters are cost burdened, paying more than 30% of their income for housing. For homeowners, it's 18%.
"What if we invest in those arrangements? We've done this at HOPE 4 Youth in Anoka County, and we'd like to do this statewide. If this cohort of 18-to-24-year-olds gets off on the right foot, they can avoid long-term homelessness."
"In this committee, we should focus on preventing homelessness, and this bill does that," said Rep. Anne Neu Brindley (R-North Branch). "Growing up, we almost always had extra kids living with us for some length of time. … But I have concerns about institutionalizing and creating a government program out of healthy concern for others and healthy relationships."
"I grew up in one of those houses, too," said the division chair, Rep. Aisha Gomez (DFL-Mpls). "And feeding a couple of extra teenage boys costs money. This is an effort to support those families that have it in their hearts to do this, but the financial strain prevents it."
"I look at it as a support," Keeler said. "An extra $200 to offset the cost of food could make a big difference. For some, it's not an extra burden, but, for some, it is."