The DFL's top priority hit the House Floor Thursday.
And after a little less than four hours of debate, HF1, was passed 69-65 and is headed to the Senate.
Referred to as the "Protect Reproductive Options Act," the bill would further establish in state law the fundamental right for an individual to make decisions on their own reproductive health.
"I know that not every positive pregnancy test is a celebration and not every ultrasound appointment ends with good news. And I, as a politician, have no business making that decision for someone else," said Rep. Carlie Kotyza-Witthuhn (DFL-Eden Prairie), the bill sponsor.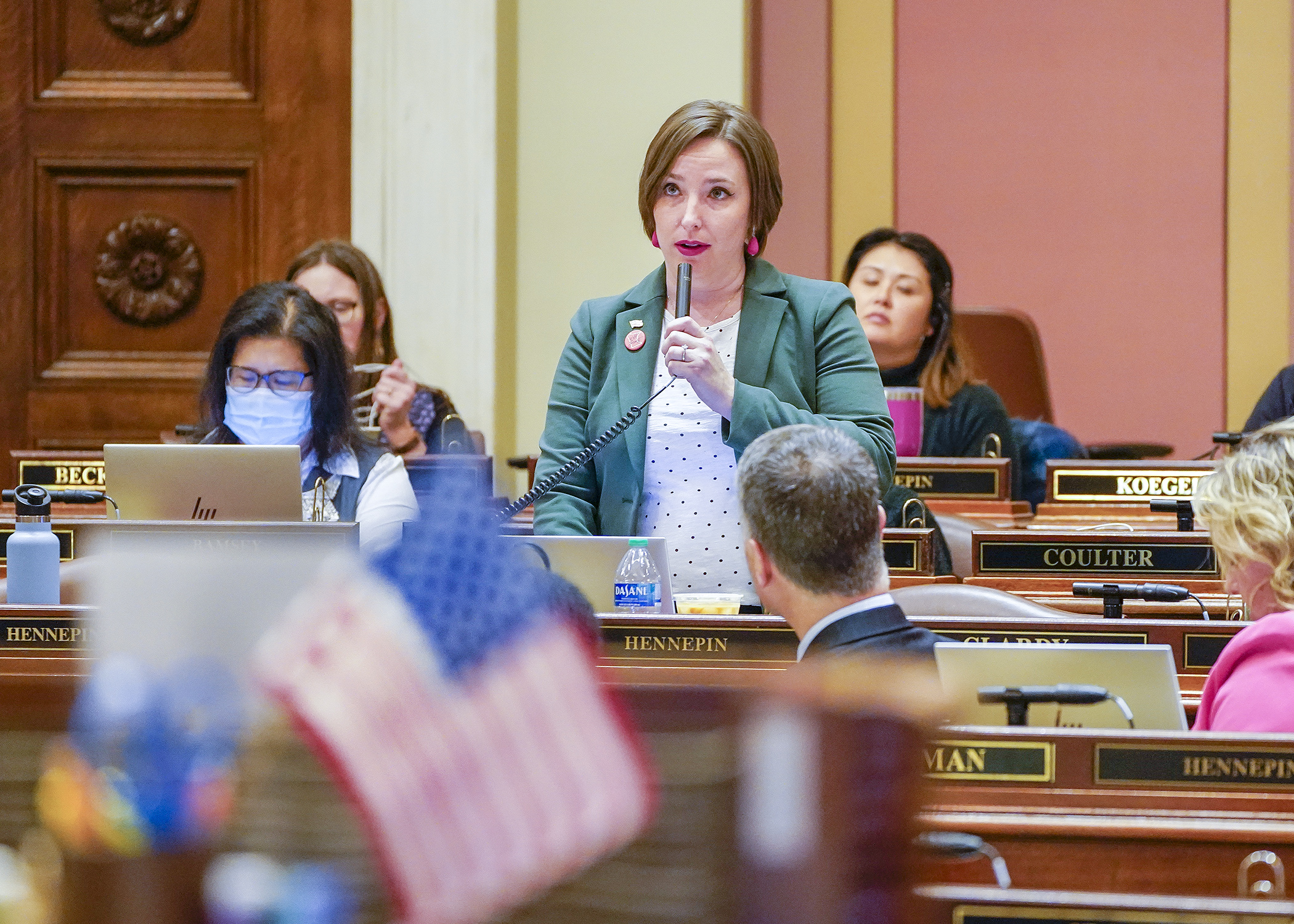 Rep. Carlie Kotyza-Witthuhn presents HF1, a bill that would codify abortion rights, on the House Floor Jan. 19. (Photo by Andrew VonBank)
Beyond abortion, the proposed legislation seeks to protect sterilization, family planning, preconception and maternity care, fertility services and counseling related to reproductive health care.
Furthermore, the bill would bar local governments from imposing any restrictive regulations.
After Roe v. Wade was overturned by the U.S. Supreme Court, DFLers campaigned heavily on wanting to codify the right to an abortion.
Abortion is legal in Minnesota due to Doe v. Gomez. In the 1995 case, the Minnesota Supreme Court decided the right to terminate a pregnancy is protected by the right of privacy in the state's constitution.
"Since the overturning of Roe v. Wade, the United States is a patchwork of abortion access and Minnesota is an island in providing this health care," Kotyza-Witthuhn said.
Rep. Athena Hollins (DFL-St. Paul) recounted her own abortion while speaking in support of the bill. "It was my decision. It was my body. And it was my future."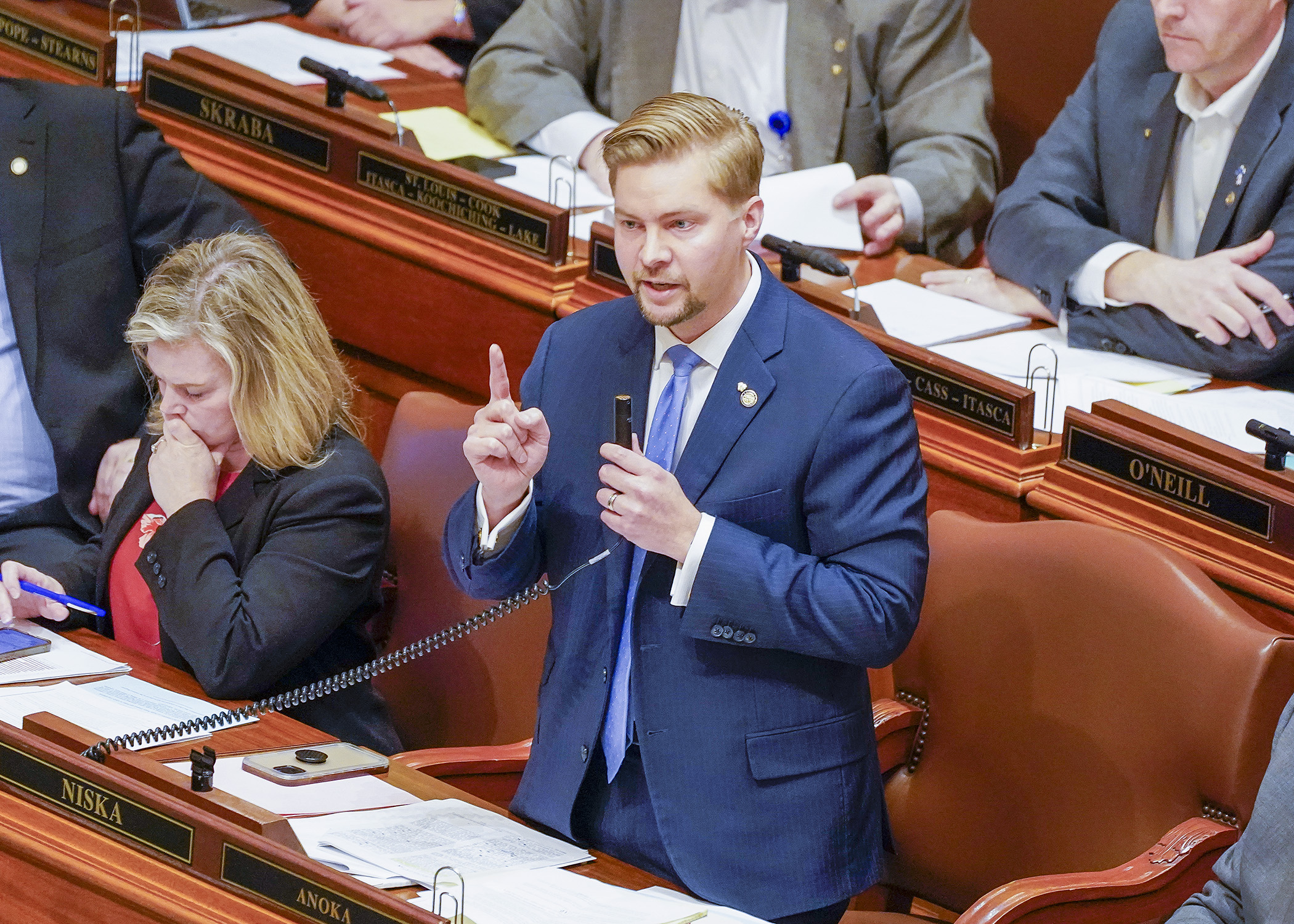 Rep. Harry Niska speaks to an amendment offered to HF1, a bill that would codify abortion rights, on the House Floor Jan. 19. The amendment was ultimately withdrawn. (Photo by Andrew VonBank)
She hid her experience from the world, worried her experiences were not extreme enough to justify her experience but wants to destigmatize abortion.
Republicans mostly voiced strong opposition to the bill.
"This is a very extreme bill, the most extreme abortion bill in the U.S.," said Rep. Jim Nash (R-Waconia).
Rep. Mary Franson (R-Alexandria) said the bill is about "abortion on demand" and urged legislators to consider the unborn baby when voting.
"It is infanticide. I ask you to allow those babies to have a great start in Minnesota and that great start starts in the womb," she said.
Amendments requiring licensure of abortion facilities and banning third trimester abortions were among those failing to garner enough votes and were not adopted.