Minnesota's aiding and abetting felony murder laws allow people to be convicted of murder even if they did not kill anyone or intend for anyone to die.
While those laws can be applied properly, in many cases they are not, and people can be unjustly sentenced for simply being in the wrong place at the wrong time, says Rep. Cedrick Frazier (DFL-New Hope).
"The impact of our current law has been uneven. It disproportionally impacts young people, women, and people of color," he said. Most people convicted of aiding and abetting felony murder, he added, have no prior criminal history.
Frazier sponsors HF1406 to limit the charge of murder to those who commit a killing, directly aid and abet the murderer, or act with such reckless disregard for human life.
The House Judiciary Finance and Civil Law Committee approved the bill Friday on a voice vote and sent it to the House Ways and Means Committee.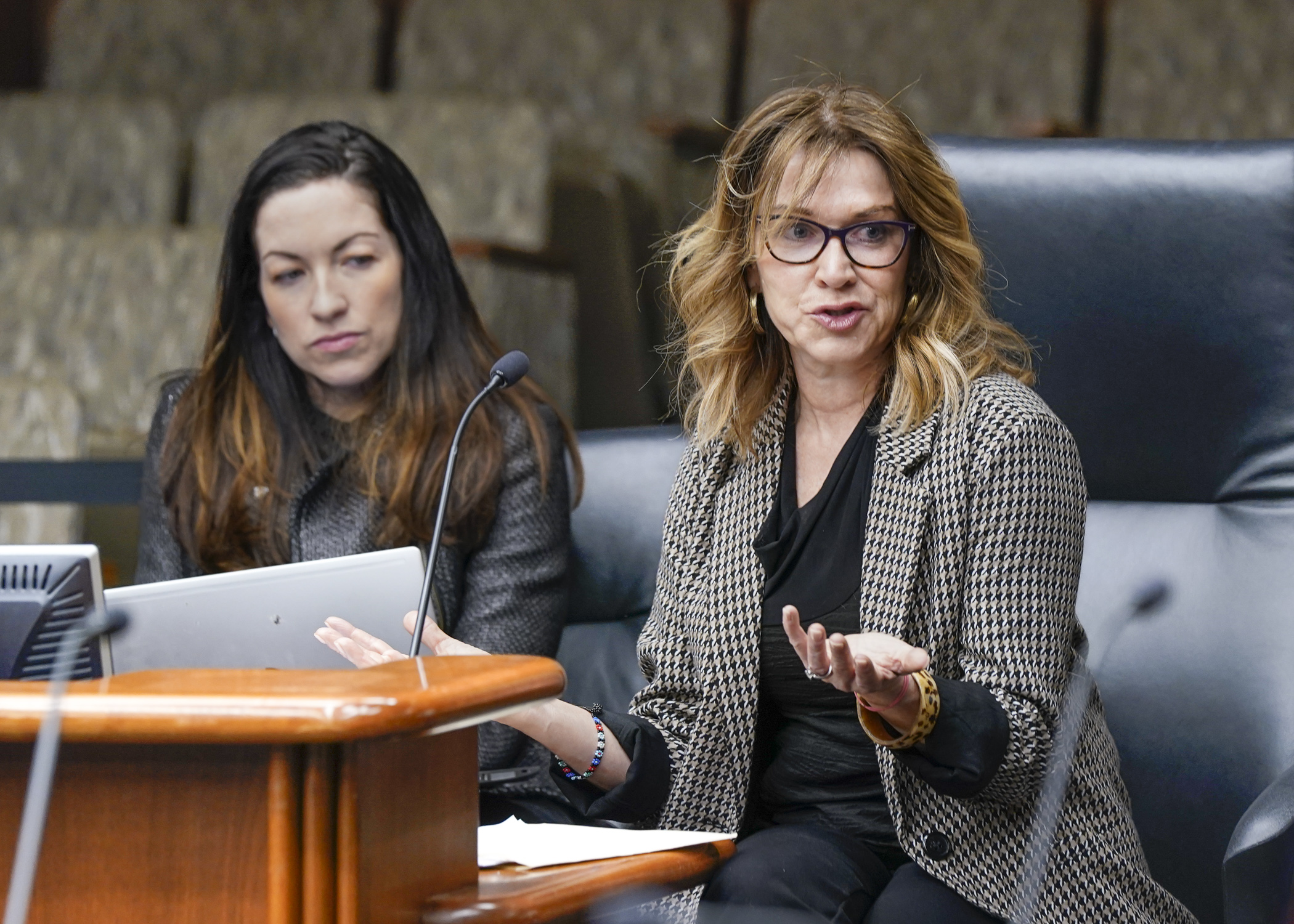 At Friday's House Judiciary Finance and Civil Law Committee meeting, University of Minnesota Associate Law Professor Perry Moriearty answers a question about HF1406, a bill to limit liability for the charge of felony murder. (Photo by Catherine Davis)
Per the bill, a person could not be charged with first-degree murder unless they intentionally intend to cause a death. Prosecutors could not seek a conviction for second-degree murder unless a person was "a major participant in the underlying felony and acted with extreme indifference to human life."
The liability of a person who causes the death of another while committing a felony would not change.
Frazier said the bill would enact recommendations of the Task Force on Aiding and Abetting Felony Murder, commissioned by the Legislature in 2021.
The task force found that one-third of individuals locked up for murder in Minnesota are incarcerated under the aiding and abetting felony murder doctrine. Individuals serving sentences for the relevant provisions of first- or second-degree murder could petition to have those convictions vacated.
Hennepin County Attorney Mary Moriarty said in a statement that under current law, a person can be convicted of murder even if they were not on the scene where someone died or did not have any knowledge that the acts causing death occurred.
This can lead to "shocking and unforeseeable punishments … and to outcomes that are grossly disproportionate to an individual's culpable conduct. That disconnect from a person's conduct makes this punishment scheme wholly ineffective at deterring crime – people can't be deterred from doing something they don't intend or even know is occurring."