At the same time prices for staples such as flour, eggs, and butter have increased by 20%, the need at food shelves has reached historic highs.
According to information from Second Harvest Heartland, visits were up 50% in 2022 compared to the previous year.
Since the pandemic began, Open Cupboard in Oakdale went from serving 420 households per week to more than 4,000 households, and shows no signs of slowing, said Executive Director Jessica Francis. The organization's food expenses exceeded its budget by $100,000 last year.
With emergency Supplemental Nutrition Assistance Program benefits due to end in March, the emergency food system is expecting another spike.
Tuesday, the House Agriculture Finance and Policy Committee laid over a funding surge for possible omnibus bill inclusion.
Sponsored by Rep. Luke Frederick (DFL-Mankato), HF1554 would increase funding to the Farm to Food Shelf program by $4.4 million per year in the 2024-25 biennium. Per Second Harvest Heartland, the total allocation would be $12.2 million in the upcoming biennium.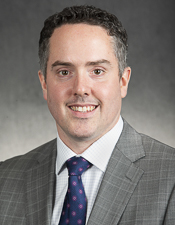 Rep. Luke Frederick
The program allows food shelves to access millions of pounds of locally sourced produce, milk, and protein like meat and fish — food that would otherwise often be unharvested or unsold.
Second Harvest Heartland, which helps administer the program, handles logistics such as sourcing, storing and transporting millions of pounds of foods per year, according to Julie Vanhove, director of sourcing and demand planning.
Of the biennial total, $3 million each year would be dedicated for locally sourced protein, $1.6 million for milk grants, and $1.5 million for farmers to defray the cost of harvesting, transporting or packaging donated produce, Vanhove said.
"Minnesota's Farm to Food Shelf program provides critical dairy, protein and produce for Minnesota's Feeding America Food Banks," she said. "At a time when food insecurity remains elevated, additional funding is needed to meet increased demand for food assistance."
Milk, dairy and protein are often the most expensive and most out of reach to the people Open Cupboard serves, Francis said.
One of the most acute issues is the demand and cost for milk. The $600,000 annual allocation to Second Harvest Heartland for milk usually lasts six months. It was gone in three months last year.
"I think when we're trying to reduce our food waste, these programs have a lot of impact," said Rep. Lucy Rehm (DFL-Chanhassen).