The cost of college may go down for many Minnesotans if funding goes up in the manner proposed in the omnibus higher education finance bill.
On Tuesday, the House Higher Education Finance and Policy Committee began discussing proposed changes for the 2024-25 biennium in a delete-all amendment to HF2073, a bill sponsored by the committee chair, Rep. Gene Pelowski, Jr. (DFL-Winona).
The $4.16 billion bill would increase higher education funding by $650 million, or 18.5%, in the next biennium. The chief beneficiary would be the Minnesota State system of colleges and universities, which would receive $1.91 billion, an increase in funding of $331.4 million, or 21%. The system sought an increase of $350 million.
The University of Minnesota's funding would rise by $193.7 million, or 14%, to $1.58 billion for the biennium. It had asked for $205 million. And scholarship programs administered by the Office of Higher Education would see a 22.7% bump to $669.4 million, an increase of $124 million.
"Targeted supports in financial aid and modifications in programs like the Minnesota state grant are the exact responses we need at a time when our students and our institutions continue to recover from the impacts of the pandemic," said Higher Education Commissioner Dennis Olson.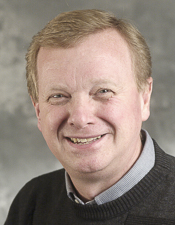 Rep. Gene Pelowski, Jr.
Higher education appropriations are simpler to categorize than most other parts of the state budget, in that they go into one of four categories: the Minnesota State system, the University of Minnesota, the Office of Higher Education, and the Mayo Clinic's educational programs. The latter would have the bill's biggest boost, percentagewise, at 33.2%.
Among the Minnesota State appropriations, most would go to operations and maintenance ($1.5 billion), while the system would also receive $122 million for stabilization, $75 million to support a tuition freeze, $68 million for its central offices and shared services, and $50 million in campus one-time support.
"Mr. Chair, three times you've chaired this committee, and three times we've had historic investments in public higher education," said Jennifer Chernega, president of the Inter Faculty Association and a professor at Winona State University. "This is a chance for our system, for our faculty and our students to catch our breath, to deliberate and rebuild." 
The budget for the University of Minnesota would include among its largest outlays $1.24 billion for operations and maintenance, $135 million for core mission support, $85.8 million for agriculture and extension, and $48 million to cover a tuition shortfall due to declining enrollment.
The third-highest line item in the higher education budget would be the state grant program administered by the Office of Higher Education, which would receive $458.9 million, a bump of $38.8 million or 9.2%.
[More: View the spreadsheet]
House Higher Education Finance and Policy Committee 3/28/23
The bill would fund several new scholarship and financial assistance programs, including for Indigenous students, students who are parents, those in the foster system, and those studying to be allied health technicians or paramedics. It would also create a direct admissions program to automatically offer conditional admission into Minnesota public colleges and universities to Minnesota high school seniors.
Among the programs seeing a big jump in funding levels would be tribal college supplemental assistance grants; open educational resources, including a Z-degree textbook program; a teacher shortage loan forgiveness program; emergency assistance for postsecondary students; grants to teaching candidates in shortage areas; and the direct admissions program.
"The cost of higher education has been skyrocketing over the past decade and making it challenging for students to afford a high-quality education," said Marwah Asif, a student at St. Cloud State University. "This is why we support the tuition freeze included in this bill. It's time to prioritize us as students and not view us strictly as revenue generators."
Testifiers from three of the state's ethnic councils —  Minnesotans of African Heritage, Asian Pacific Minnesotans, and Latino Affairs — all expressed dismay at the bill's lack of funding for grants for aspiring teachers of color.
But appreciation for the bill's provisions was expressed by Minnesota State Chancellor Devinder Malhotra, making what will likely be his final committee appearance before his retirement this summer.
"This will enable us to meet the needs of Minnesotans in every corner of the state," he said. "This bill is a giant leap to move us back to a more fair covenant between students and the taxpayers of Minnesota."
***
What's in the bill?
The following are selected bills that have been incorporated in part or in whole into the omnibus higher education finance bill.