Nary a negative vote was given to the potential largest state investment to help fund state pensions.  
Sponsored by Rep. Kaohly Vang Her (DFL-St. Paul), HF3100, the omnibus pensions bill, checks in at $600 million in one-time funding, including $485.9 million in fiscal year 2024 to the state pension plans and $100 million associated with HF1234, a duty disability bill moving separately.
"There is a lot of really great work in this plan, a lot of bipartisan work," Her said. "This improves Minnesotans benefits interactions with their retirement plans and allows us to ensure their plans remain healthy and strong."
Added Rep. Tim O'Driscoll (R-Sartell): "We are being able to buy down unfunded liabilities in pensions in Minnesota. … It helps us to ensure that when the state of Minnesota does business and the folks from (Minnesota Management and Budget) go out to New York and talk about selling bonds, Minnesota stands head and shoulders above other states with financial and fiscal responsibility."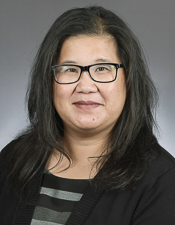 Rep. Kaohly Vang Her
Passed 120-0 by the House Friday, it next goes to the Senate.
[MORE: View the spreadsheet; bill summary]
A onetime non-compounded cost of living adjustment would be a benefit to all members of the statewide pension plans and the St. Paul Teachers Retirement Fund Association in a lump sum by March 31, 2024. To be eligible, retirees must've received at least 12 months of pension payments as of June 30, 2023; for Police and Fire PERA plan enrollees the threshold is 12 months of a COLA.
Additionally, $5 million would go to the PERA Statewide Volunteer Firefighter Plan to start an incentive program for volunteer firefighter relief associations to join the statewide plan.
Other bill provisions include:
reduce the rate of actuarial assumption for investment return from 7.5% to 7% for all state pension plans;
reduce employee contributions to the Minnesota State Retirement System General and Unclassified plans from 6% of pay to 5.5% of pay during the 2024-25 biennium;
reduce from five to three the years of service required for full vesting for members of the MSRS and PERA general plans to put them on the same vesting schedule as the teacher plans;
revise the expiration date for supplemental employer contributions to the MSRS Correctional Plan and the State Patrol Plan and the annual state aid of $6 million to the Judges Plan, essentially extending each for three years;
revise COLA and PERA correctional plans to restore the 2.5% cap if the funded status improves; and
increase the employee contribution rate by 1% beginning July 1, 2025, for St. Paul Teachers Retirement Fund Association members to help fund a new benefit that kicks in July 1, 2023, that'd allow a member at least age 62 with 30 or more years of service to receive an unreduced retirement annuity.
"Workers deserve to have everything they earned over a lifetime of hard work protected and ready for them when they finally leave the workforce," said Rep. Kaela Berg (DFL-Burnsville).