Families struggling to afford child care and early education programs that prepare their kids for school are likely to see a major increase in state aid after conferees on the early childhood finance bill reached agreement Friday.
The conference committee report on HF2292, which would appropriate $300 million in new spending during the upcoming biennium, was adopted during an afternoon meeting of the six-member panel, which held its initial hearing May 1. The full House may act on the agreement as soon as Friday evening.
Co-chaired by Rep. Dave Pinto (DFL-St. Paul) and Sen. Mary Kunesh (DFL-New Brighton), the conference committee had to reconcile provisions in one House bill (HF2292) with two Senate files — SF1311 and portions of the Senate's education finance bill.
"As we're looking through the spreadsheet I was kind of getting a little bit overcome by what a powerful difference this is going to make for young kids," Pinto said.  
"This is an excellent, excellent early education budget bill that I think is really going to address the needs of many of our earliest learners, especially in those areas of early development," Kunesh said.
Rep. Brian Daniels (R-Faribault) said while there is a lot of good in the bill, he is disappointed with how quickly the final report took shape and felt the process lacked the needed transparency.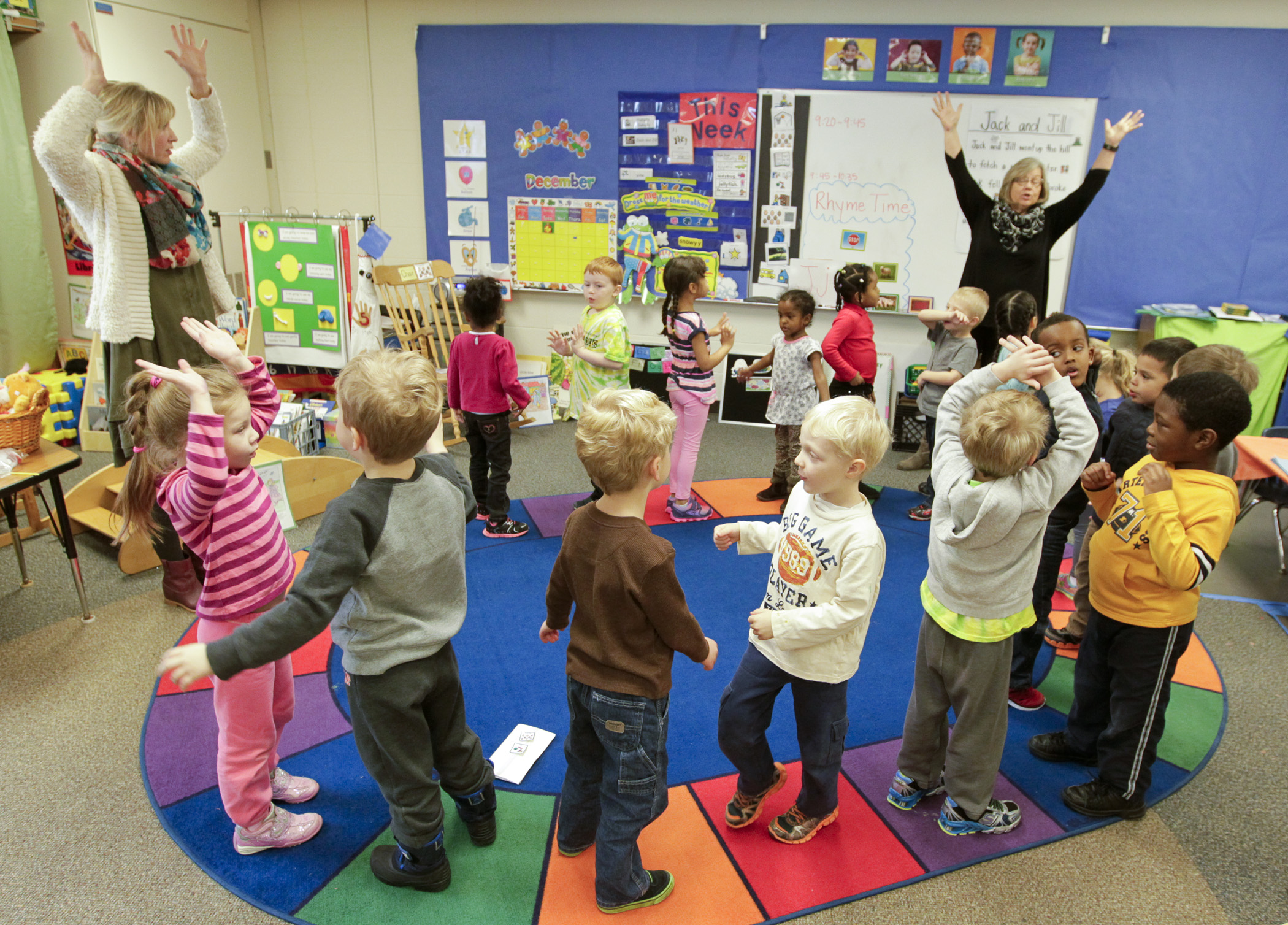 (House Photography file photo)
"I don't understand the rush to push this through," he said.
Pinto said the conference committee's work was related in some areas to work being done by other conference committees, which had complicated matters.
The agreement
Most of the new spending would be a funding increase for Early Learning Scholarships, which are meant to prevent opportunity gaps from opening among children by helping low-income families with young children access programs that prepare them to attend school.
While the House had proposed an increase of $265.8 million for the scholarships during the upcoming biennium and the Senate proposal was $270.5 million, the final bill would appropriate $252.06 million.  That money would be transferred from the General Fund to the Special Revenue Fund because appropriations in the latter fund aren't cancelled at the end of the biennium.
Eligibility for those scholarships would also be expanded and the bill includes a $5.52 million appropriation to help pay for that provision.
Members agreed to the Senate position on funding for the Head Start program with a $20 million appropriation rather than House proposal for a $10 million increase to be used for infrastructure but not operations.
Some of the other largest new appropriations include:
$5 million to establish a Grow Your Own early childhood educator grant program;
$4.27 million for a new Great Start Scholarship Program that would work to ensure additional affordable access to high quality early care and learning for kids from birth to kindergarten entry;
$1.8 million for a grant to the ParentChild+ Program for a literacy and school readiness program for kids ages 16 months to age 4; and
$1.1 million for a grant to Reach Out and Read Minnesota to establish a statewide plan to encourage early childhood development through health care clinics.
House-only appropriations that made the final agreement include:
$2.52 million to help schools conduct entry assessments to identify the percentage of kindergartners who meet or exceed end-of-year prekindergarten early learning standards. The assessments, which are currently optional, would be required but could be phased in over three school years;
$1.31 million for administrative and IT costs related to the prekindergarten program, which is in another target area in the Senate;
$500,000 for children's savings accounts start-up grants;
$500,000 to the Office of Higher Education for early education curriculum grants;
$300,000 for a grant to an executive function curriculum pilot program;
$300,000 for the Way to Grow program to extend its home visiting services;
$204,000 to the Department of Education for administrative costs related to developmental screening; and
$200,000 to the Metro Deaf School for early childhood special education services.
Another House provision that was included would require schools to employ a licensed teacher for preschool, prekindergarten and early education programs, although teachers with five years of experience prior to Sept. 1, 2028, would be exempt, and the provision would not take effect until July 1, 2028. Additional language would exempt people who work in a licensed child care center or in a certified license exempt child care center.