Coordinated community support programs between parents and school districts could receive extra financial support.
"I've seen how these programs work in communities, and how they can affect the lives of children," said Rep. Barb Haley (R-Red Wing), who sponsors HF734.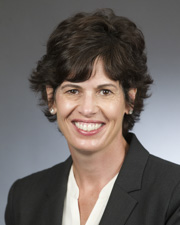 Rep. Barb Haley
The bill would create a tiered grant system that would establish service programs within communities experiencing poverty. Tier 1 would be sustaining grants to help maintain the operation of existing programs; Tier 2 would be implementation grants to expand existing program locations; Tier 3 would be grants for planning and development.
The Department of Education would annually award the grants and provide a legislative report of achieved outcomes. No fiscal note was provided.
Approved Thursday by the House Education Innovation Policy Committee, it now heads to the House Education Finance Committee. Its companion, SF711, sponsored by Sen. Eric Pratt (R-Prior Lake), awaits action by the Senate E-12 Policy Committee.
Haley said the bill would look to support programs that are already in place as well as spur new ideas..
"This gets all our oars rowing in the same direction to get students moving forward," she said. "We all realize schools can't do it alone anymore."
The Northfield TORCH program and the Northside Achievement Zone in Minneapolis are examples of programs the funding would look to support. Both provide educational camps for students, nutritional assistance and financial support for families.
"We want long-term partnerships with everyone working together to the best of their ability," Haley said.