Before Syed Farook went on a shooting rampage in San Bernardino, Calif., in December 2015 and killed 14 people and injured 22, he made sure his life insurance policies worth $275,000 were still valid. After Farook died in a shootout with police, his mother fought to remain the beneficiary of those life insurance policies.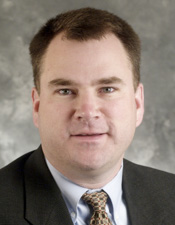 Rep. Joe Hoppe
Rep. Joe Hoppe (R-Chaska) wants to make sure insurance policies provided in Minnesota don't afford families of terrorists the same opportunity.
He sponsors HF1397 that would allow providers to limit payments to beneficiaries if the insured's death occurs directly or indirectly because of "furtherance of terrorism." The House Commerce and Regulatory Reform Committee approved the bill Wednesday, sending it to the House Floor.
Its companion, SF1243, sponsored by Sen. Warren Limmer (R-Maple Grove), awaits action by the Senate Commerce and Consumer Protection Committee.
While insurance policies protect victims and businesses, the guidelines in current law are unclear when it comes to terrorists and their beneficiaries, according to Robyn Rowen, executive director for the Minnesota Insurance and Financial Services Council.
"We want life insurance to be what it's supposed to be," Rowen said. "Which is to protect loved ones, and businesses and not to take any way, shape or form or kind of perverse incentive to commit a crime."