In a public gathering, members overwhelmingly passed a bill that could keep a name private.
Current statute requires lottery officials to publicly disclose a prize winner's name, city of residence, prize amount and where the ticket was purchased. Their phone number and address may remain private.
Sponsored by Rep. Carlie Kotyza-Witthuhn (DFL-Eden Prairie) and Sen. Mary Kiffmeyer (R-Big Lake), HF832/SF151* would add a winner's name to the private information if the cash payment exceeds $10,000. The same threshold would be established for the winner of a second chance drawing.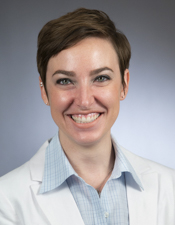 Rep. Carlie Kotyza-Witthuhn
According to the bill, "The name of the winner of a lottery prize … may be made public if the winner provides written consent after the director has informed the winner of the director's intended use of the winner's name."
Passed 131-0 Thursday by the House, the bill's next stop is the desk of Gov. Tim Walz. It was passed 66-0 by the Senate April 21.
Kotyza-Witthuhn said winners across the country have been robbed, subjected to phishing schemes and even murdered.
"In today's day and age if a bad actor were to seek out a lottery winner in order to do them harm, it's even easier to locate them and their contact information online," she said.
Adam Prock, executive director of the Minnesota Lottery, told the House State Government Finance and Elections Committee in February that steps continue to be proactively taken to limit privacy concerns. This can include using just a winner's first name on social media, local media statements and website content.
"Winners are not required to have their photo taken, share their stories or participate in news conferences if they choose not to," he said. "… The lottery works closely with all winners on a case-by-case basis to ensure their needs are met, including winners who choose to maintain a very low profile."