In the end, Rep. John Poston (R-Lake Shore) decided to retire.
The three-term representative announced Monday he will not seek re-election to the House, nor will he run for a Senate seat.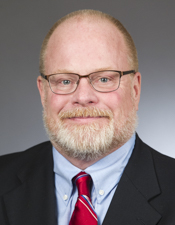 Rep. John Poston
In September, Poston announced his intention to seek the District 9 Senate seat, but his plans changed after redistricting maps were released last week.
"It has been the opportunity of a lifetime to represent our community in the state legislature," Poston said in a statement. "I am eternally grateful for the trust you placed in me to be your voice at the capitol. While I am not running for re-election in November, I am committed to serving the remainder of my term with the same conviction and principles that I have held during my three terms in office."
Poston has served on a range of committees during his six years in the House: agriculture, capital investment, corrections, education, labor, public safety, and veterans and military affairs.
[MORE: Watch his 2020 member interview]
A full list of current legislators not seeking re-election or running for another position has been compiled by the Legislative Reference Library.