A Friday House hearing truly went to the dogs. And a bill that aims to focus on companion animal issues has been successfully unleashed.
Sponsored by Rep. Mike Freiberg (DFL-Golden Valley), HF208, as amended, would chiefly create a 13-member board to "protect and promote the welfare, social well-being, and physical and mental health of companion efforts." That would include primary authority to regulate companion animals. Companion animal license plates would also be established.
Eight days after the bill was first heard by the House State Government Finance and Elections Committee, it was approved Friday on a 7-6 nearly party-line vote. Its next stop is the House Agriculture Finance and Policy Committee.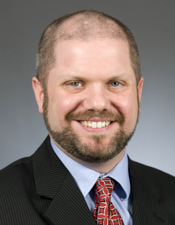 Rep. Mike Freiberg
"Companion animals are a huge industry and we've seen this even more during COVID. We need an effective board with oversight over this industry and the Board of Animal Health is failing at its job in doing so," Freiberg said. "… This isn't a bigger government bill; this is a more effective government bill."
Board focus would be enforcing laws related to regulations, licensing and welfare of companion animals; communication and education; and collaboration with private, public and nonprofit organizations for service and resource promotion. The change would do nothing, Freiberg previously said, to the Board of Animal Health's authority to regulate zoonotic diseases, rather it would help the board focus on that core mission of prevention and control.
Among this bill's problems, Republicans say, is overreach.
"We all love our pets, and the intent is well-natured, but it's certainly not the role of government to tell people how to manage their household pets," said Rep. Jon Koznick (R-Lakeville) before noting other state needs should be prioritized.
"This is a million-dollar bill of welfare for animals. And we've got families that are struggling to provide for themselves, businesses trying to figure out how to continue to operate and stay open," he said.
If the bill's scope were narrowed, Rep. Anne Neu Brindley (R-North Branch) said there'd be more support. For example, she said nothing would prohibit allocations to People for the Ethical Treatment of Animals and "these other sort of radical fringe groups."
"Are they going to be giving money; are they going to be giving resources to these more radical organizations that clearly are not intended under the language of this bill? But the language of the bill allows for it."
Based on statements on websites of some groups that have expressed bill support, Rep. Jim Nash (R-Waconia) said the bill could negatively affect people who raise animals for food.
"We produce a lot of hogs; we produce a lot beef cattle. And these groups that are going to be sitting on this board, many of them are against that. You've got rulemaking authority from a group that has no oversight; you've got the ability to generate cash from license plates and other fees without any oversight; and you are trying a backdoor way to drive that business out of business."
Freiberg countered what groups have on their website is irrelevant and Nash's comments are an attempt at guilt by association.
"There's nothing in the bill saying these groups will have any input, much less a spot on the board," he said.
A companion, SF73, sponsored by Sen. Carrie Ruud (R-Breezy Point), awaits action by the Senate Agriculture and Rural Development Finance and Policy Committee.